Ads Automation is a feature in MC Pay that allows you to automatically embed advertising inserts into your YouTube videos. You just need to select the ads formats and specify the intervals between inserts – the system will do the rest.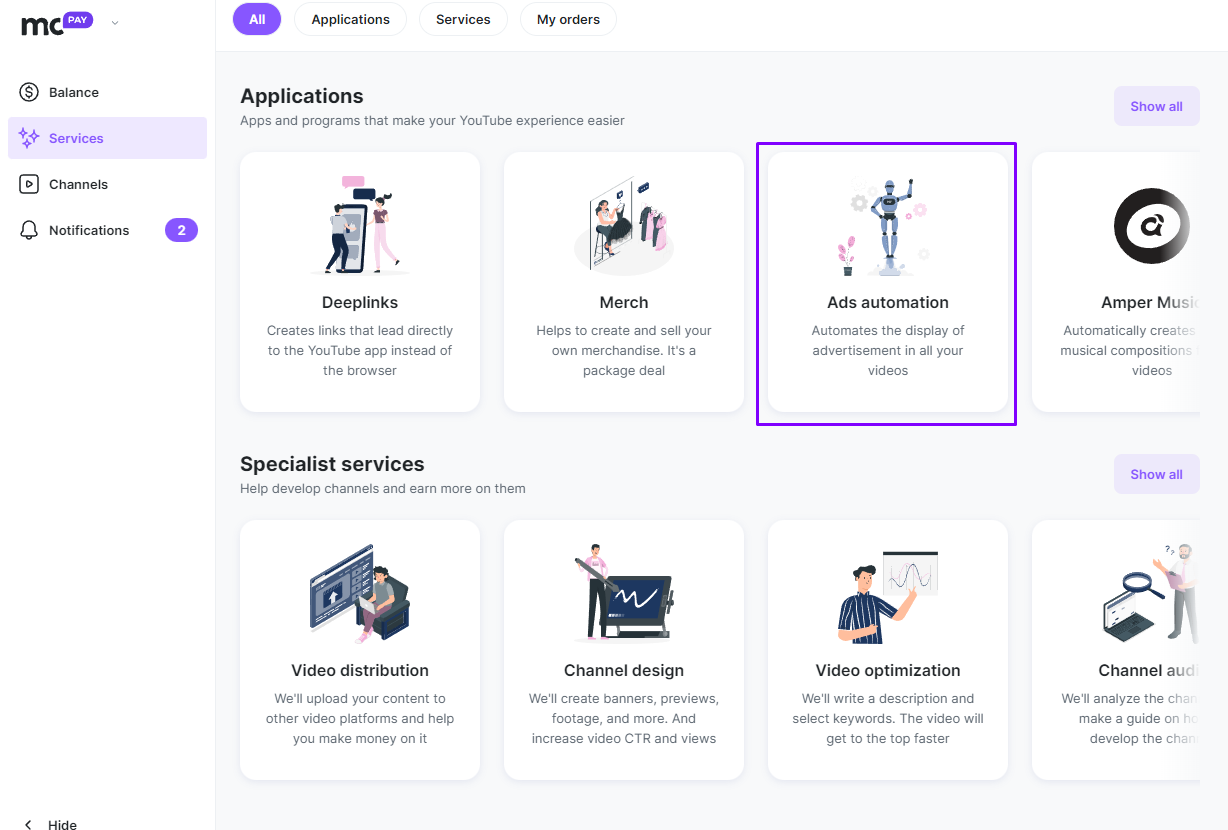 The system will automatically embed advertising inserts into all the videos on your channel at once. In addition, the same advertising settings apply to new videos that you will upload after. That is, by setting up ads automation once, you will no longer have to repeat this procedure for new videos.
The "Advertising Automation" function saves time and allows you to earn more by easily experimenting with the settings of advertising inserts.
Changing Ads Automation Settings
The saved ads settings are applied to all videos on the channel at 07:00 GMT. Ads settings can be changed as many times as you want – you can experiment with ads formats and intervals between them until you achieve the best monetization results.
The saved changes also take effect at 07:00 GMT.
How to disable ads automation
To disable ads automation, go to MC Pay in the section "Services" – "Automation". Click "Change settings" and then "Disable automation". Read the warning and click "Disable automation".
After that, the advertising settings in all old videos will be saved and will no longer apply to new videos. If you need to reset the automation settings even in old videos, contact support support@mediacube.network