1 Enter the "Content" tab in the YouTube Creative Studio.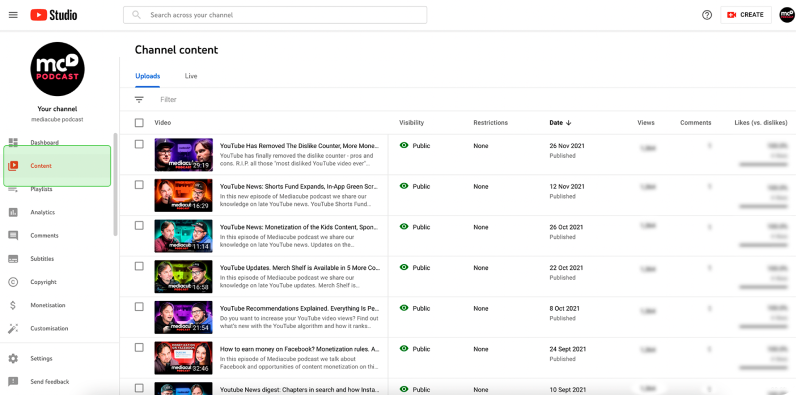 2 Open the "Details" of the video for which you need subtitles.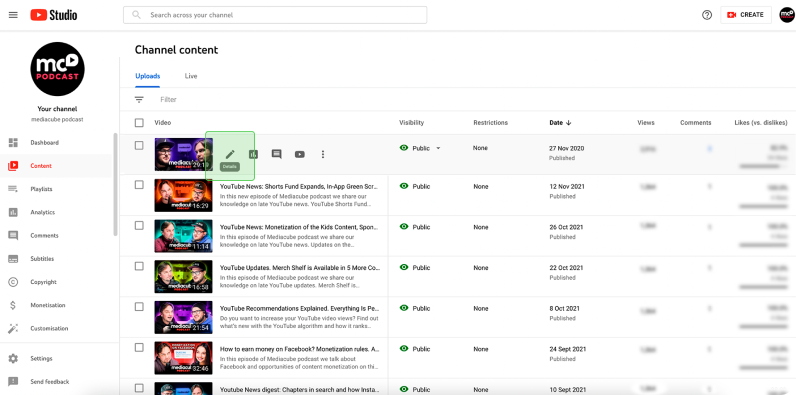 3 Go to the "Subtitles" tab.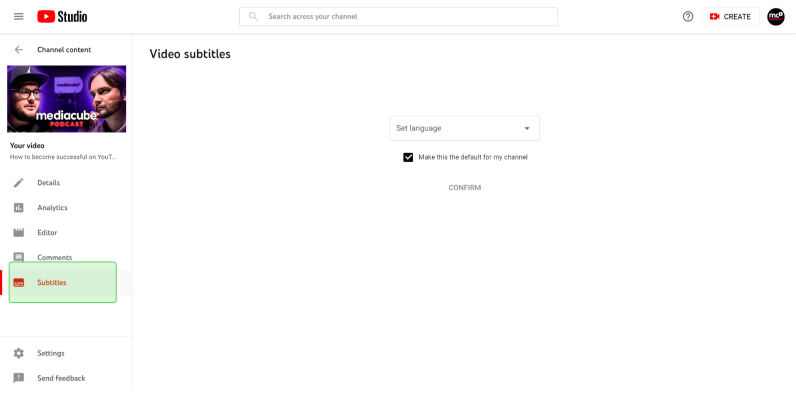 4 Select the language of the video and click "Confirm".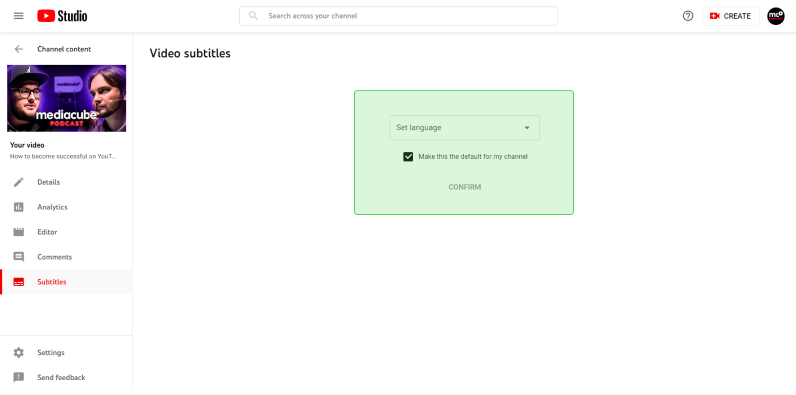 5 In the line that pops up, click on the three dots on the right > Download.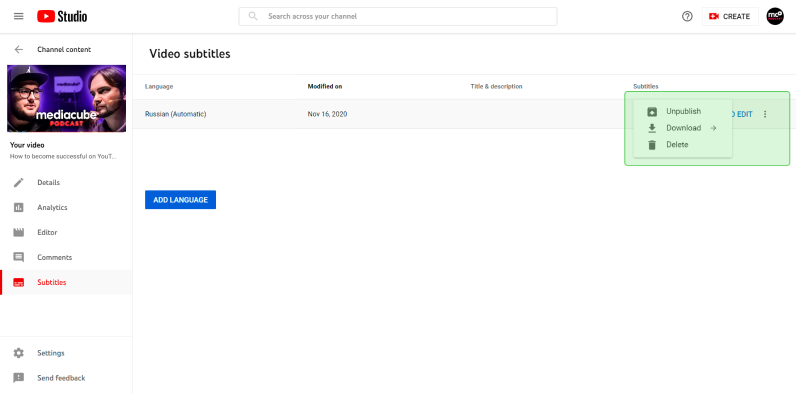 6 Choose the .srt format.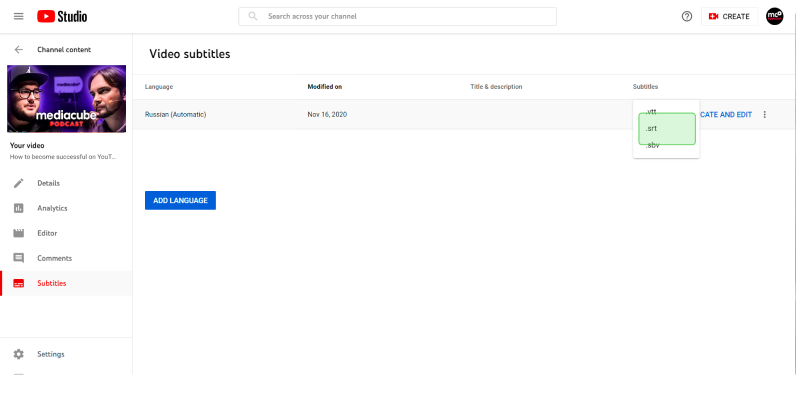 That's it! Add the downloaded file to the form.