Mediacube Lite https://mediacube.network/en/lite
1 Clicks on the "Get subscription" button.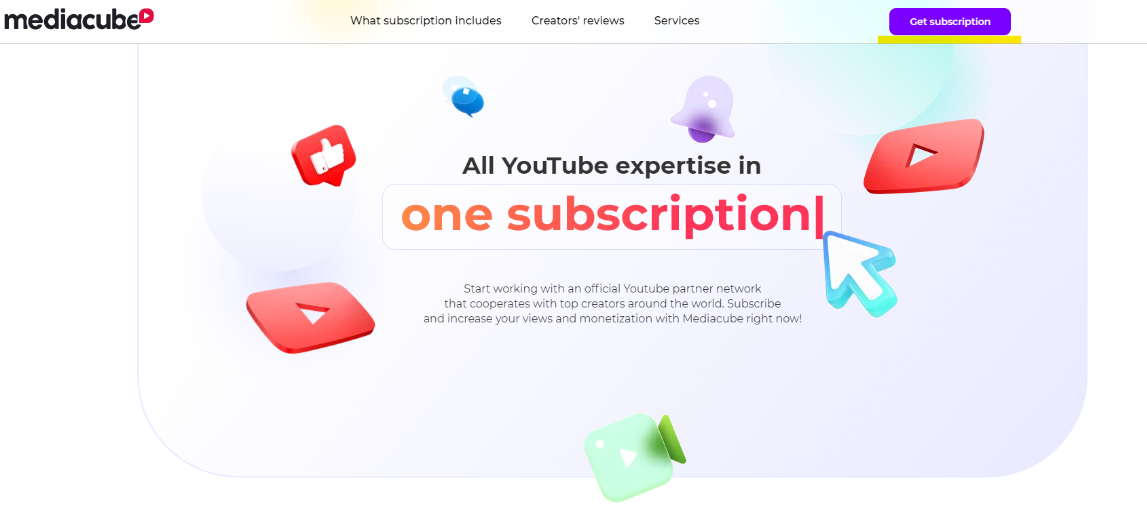 2 Then you get to the page where you can choose the tariff you like.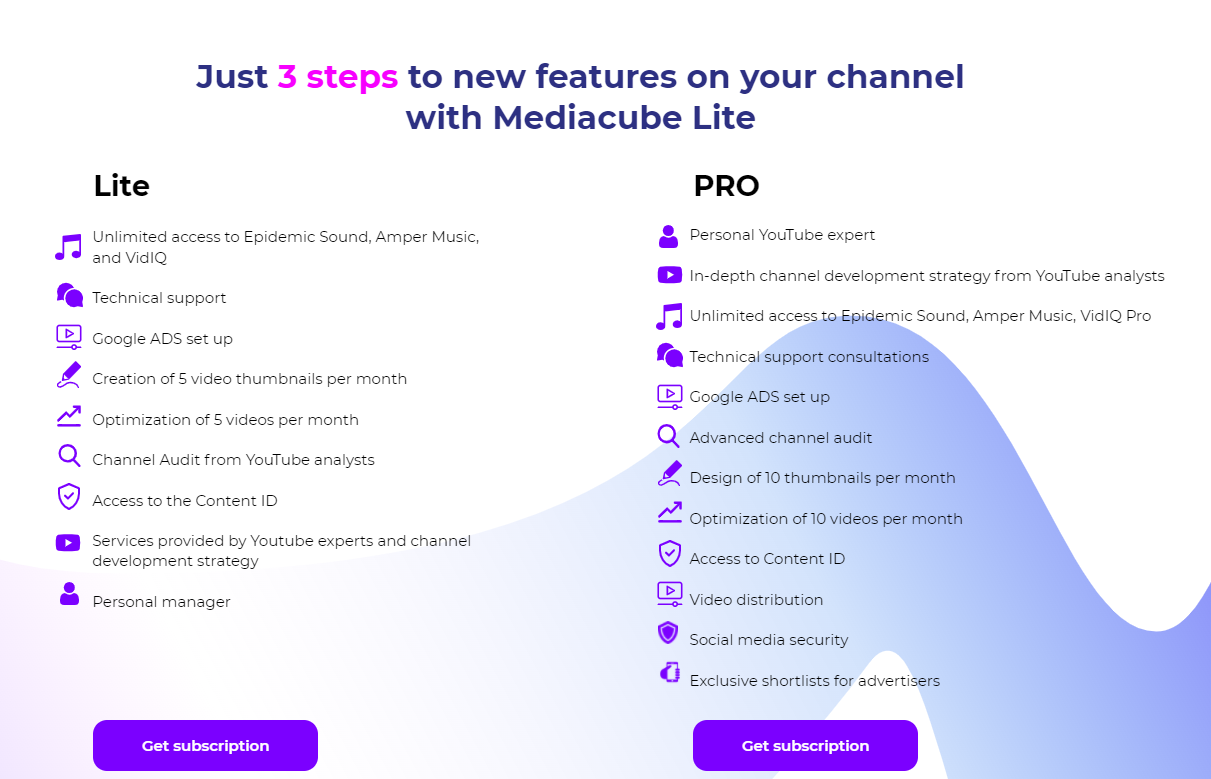 3 Then you get to the payment page. Enter your e-mail and card details (we accept Visa, MasterCard, American Express, Union Pay).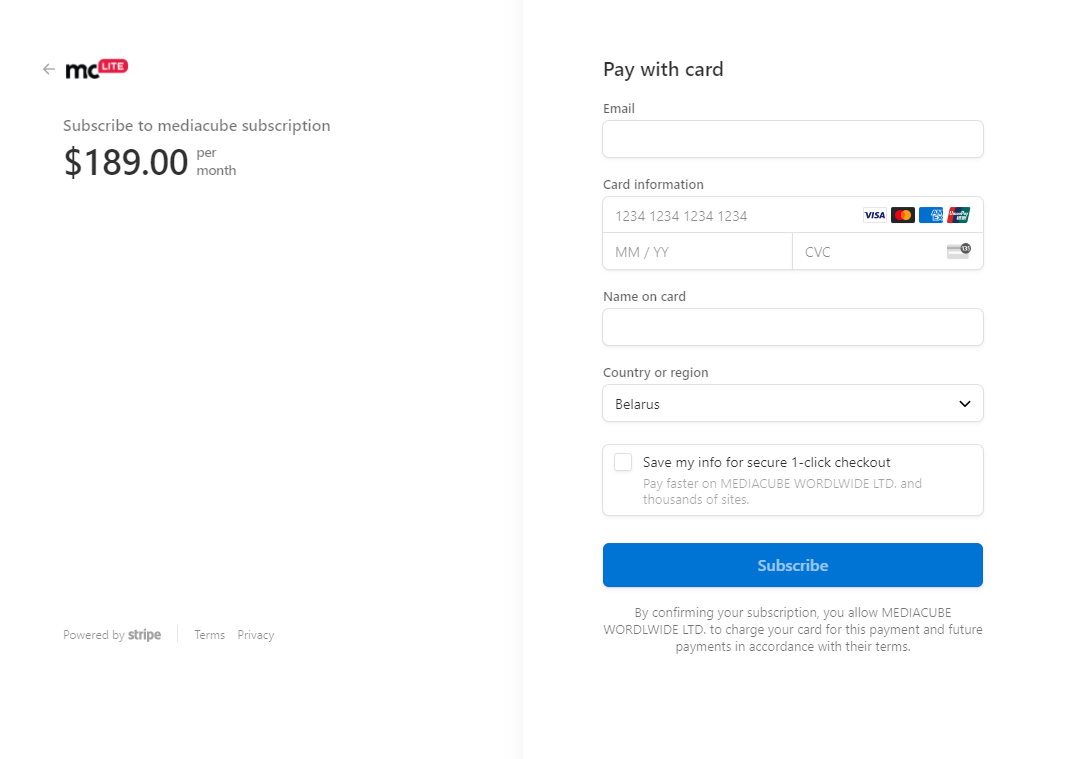 If the transfer goes through, the successful payment page is opened.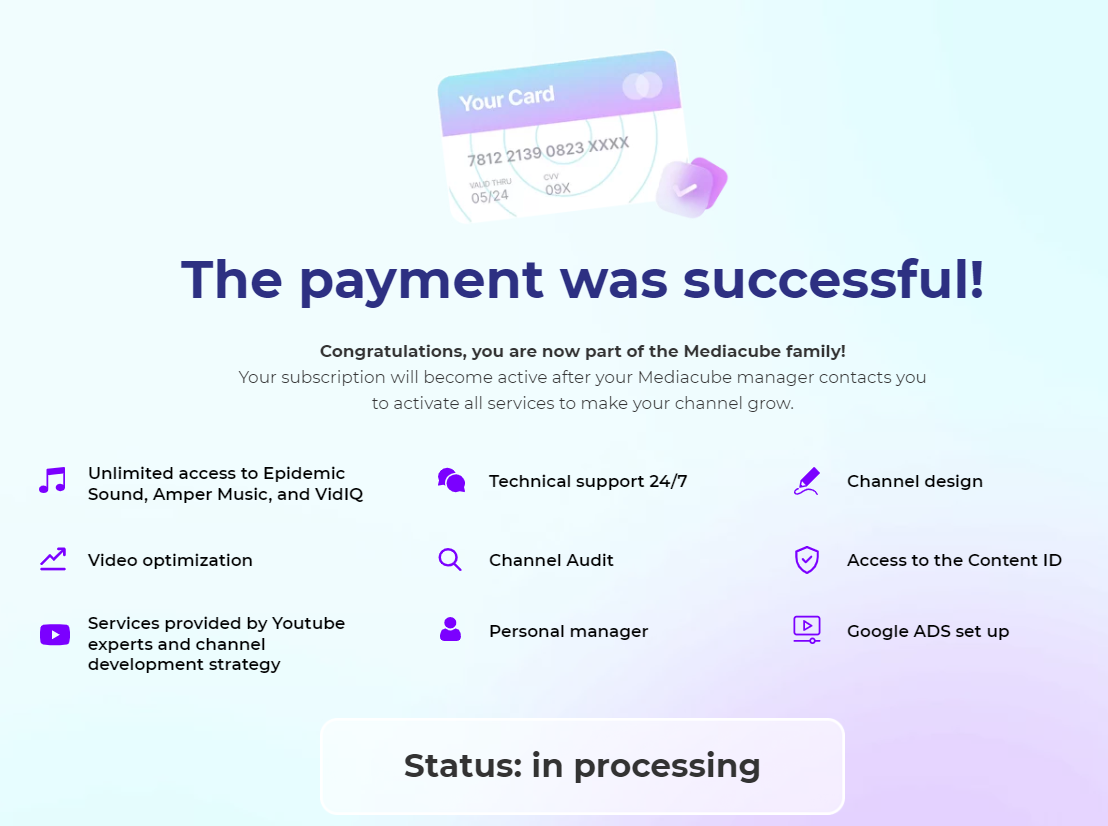 If there are any problems, the system notifies you that the payment has failed, and offers to try again.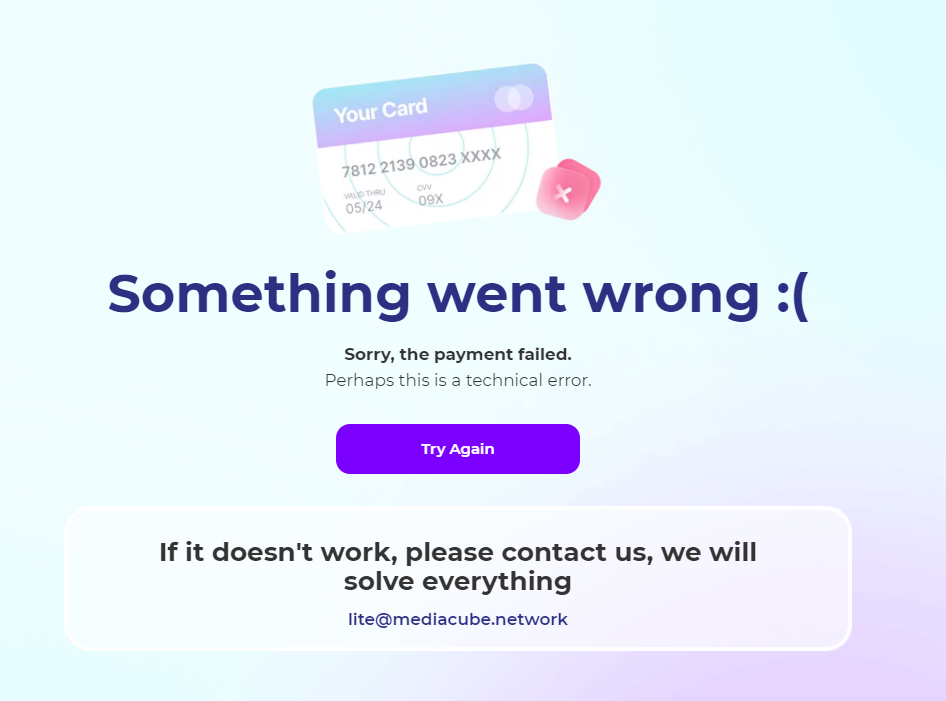 4 After the payment is displayed in our system, the community manager sends you the link to Studio, where you need to register by clicking on the "Connect" button and following the steps further.