There are 2 types of accounts in Mediacube Pay: a personal profile and a Company profile. What is this Company profile?

A company in Mediacube Pay is a type of account that belongs to a legal entity. One of the features available to this type of a profile is the collaboration of several people. This means that, if necessary, you can add your own team and work from one account.

On collaborative work

By default, the Company has an administrator. It is either assigned when creating a Company, or the role of an administrator is automatically assigned when converting a personal profile to a Company account. Only he can withdraw money and add other users, assigning roles to them. For example, you can make your assistant an administrator. Then he will be able to manage your account for you, including withdrawing money.

New users are added to the Company via the Employees tab.



On balance
The Balance card displays the amount of available money. This amount is visible to all employees of the Company, but only administrators can withdraw it.
On invoices 
It is especially important for legal entities to receive documents that can be submitted to the bank. You can find Invoices for each transaction on the Finance tab. You can view them, send them to print, or save them to your device. By default, their language is English. To receive invoices in another language, you need to additionally fill in the company data on it. Read more about this below.
On Settings
To receive correctly executed invoices, the Company administrator needs to fill in the data that will be displayed in the documents. It can be done in the Settings – Legal information about company. The default language is English. If you want to receive invoices in another language, you must fill in all the data on it. To do this, click "Add language", and carefully fill in all the fields.

If the data in a particular language is not filled in, but you want to receive such an invoice, when viewing it, the system will ask you to fill in the necessary information.

In the Settings, you can set the profile photo and specify the name of the company. Moreover, this may not be an official name, but a short and simple one. You'll see a long number below. It coincides with the number shown on the Balance card. This set of figures is the Mediacube Pay wallet number.
Also, in the Settings, you can go through a KYC procedure - the one for confirming your identity, which is described in more detail here. Documents for verification of the legal entity: certificate of registration and certificate/order/protocol on the appointment of the Director.
On stacks
Mediacube Pay has a Stacks tab, which contains various services for creators' creativity. They have different features: for example, authorization using an Mediacube Pay account, discounts for users, etc. Only a Company can create an application and add its service to the collection. You can do this in Stacks, in the section "My Applications". A detailed guide on how to add the app is here. Their creation and modification can be managed by an employee with the "Application Manager" role, which is assigned when a person is added to the account.

How safe is it?
Even Mediacube Pay administrators don't have access to the Company's account. This is a secure profile that is controlled only by the company's admin.
Converting a personal profile to a Company profile
When our accountants see you work in Mediacube Pay as a legal entity, they'll manually convert your profile to a Company. For sure, you'll be notified about it via e-mail. If you think there's been a mistake - contact us.

When you then try to log in to your account, the system will inform you that a conversion has been made, and will offer you to register the Company in Mediacube Pay, filling in its data. Until you do this, you will not be able to use your account.
The email you've used to log in to your account will be assigned to the Company. This is done so that you do not need to link channels to a new email or re-log in to applications.

You become a Company administrator - a user who has access to all the settings within the profile. But since your account now belongs to the Company, you need to create a new personal account. For this, the system will ask you to enter a new email for the company administrator. If you have another email - use it, if not – create a new one.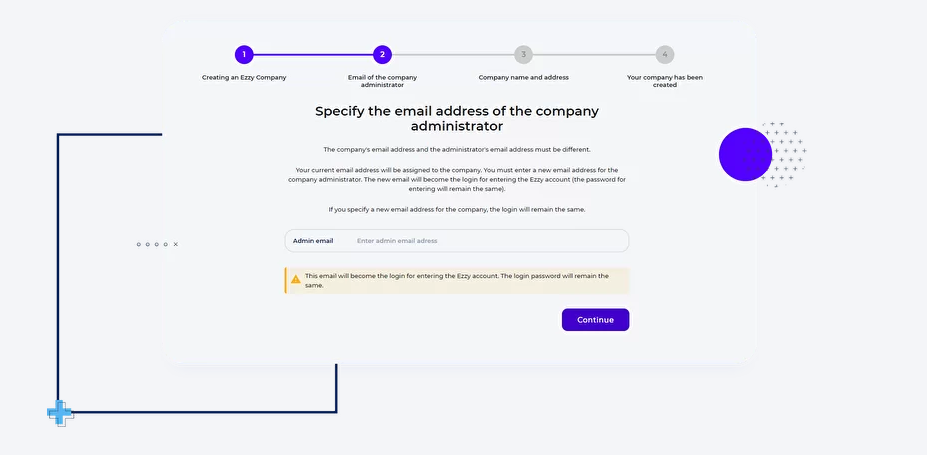 Then the system will ask you to fill in the information about the company.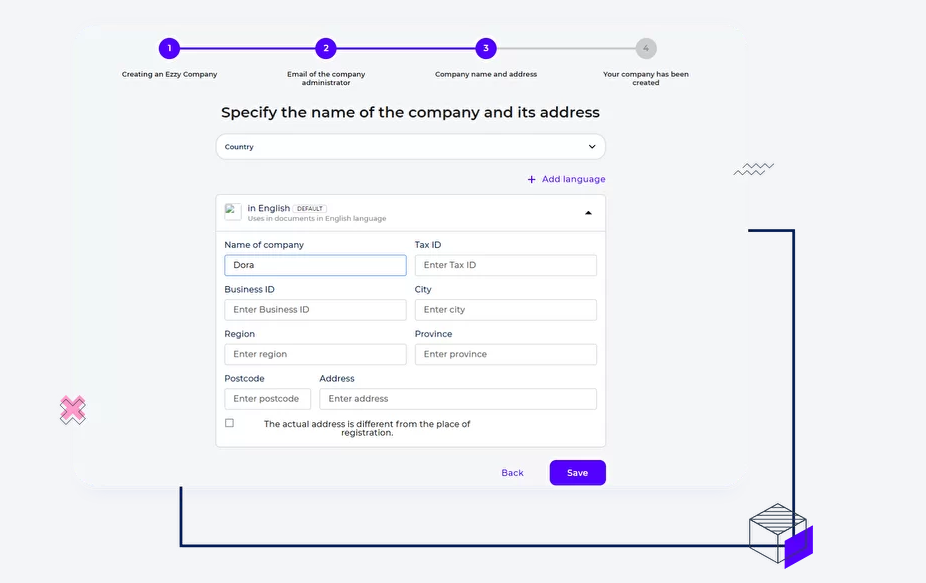 After entering the data, you can use the Company's profile to withdraw money and, if necessary, switch to your personal profile. It can be done by clicking on the profile picture in the upper right corner. When you log in to Mediacube Pay, the system will understand that you are an employee and will offer to choose which profile to use (personal or Company).