There is an age restriction of 18+ for some video categories on YouTube:
Video with an abundance of obscene language

Violent scenes and shocking images

Sexual content

Dangerous actions
Videos with an age limit can not be monetized, so we recommend that you avoid inserting materials for adults in the video.
If your video was age-restricted by mistake, you can appeal it:
1. Go to your account on YouTube
2. Go to the Video tab
3. Click on "File an appeal" in the message about the age restriction and wait for the results of its consideration: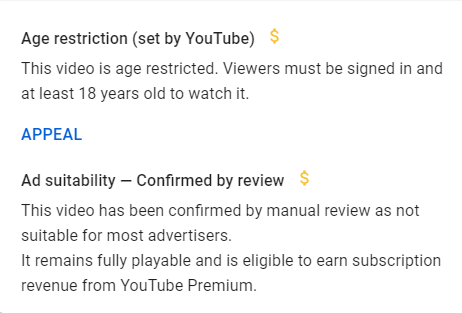 You can find more information about the age restrictions in the YouTube help. If something doesn't work out or you have any questions, please message us.