When joining a YouTube partner program, any creator gets new opportunities to monetize their channel. There are several of them, and some of them are available only after meeting certain requirements. You can make money off:

1) of your viewers watching ads on your videos
2) of your viewers watching your videos, who has a YouTube Premium subscription
3) of getting paid messages and stickers from viewers during lifestreams (Superchat)
4) from monthly memberships of your channel
Let's talk more about the latter two.
Membership
Through the membership feature, fans of a channel can donate to their favorite creators a certain amount of money at their discretion, and in return, they get various bonuses. For example, custom emojis, badges, priority access to some of the videos on your channel, etc.
Who has access to Membership?
1.Channels that have at least 1 000 subscribers.
2. A creator has to be over 18 years old.
3. A creator lives in one of the countries where this feature is available.
4. The channel is not children-oriented.
5. Most of the videos don't have claimed music.
6. You comply with the terms and policies of the platform.
How to turn Channel Memberships on, if I meet the criteria?
1. Sign in to your Youtube account.
2. Go to the Membership page.
3. Click Get started and follow the on-screen instructions.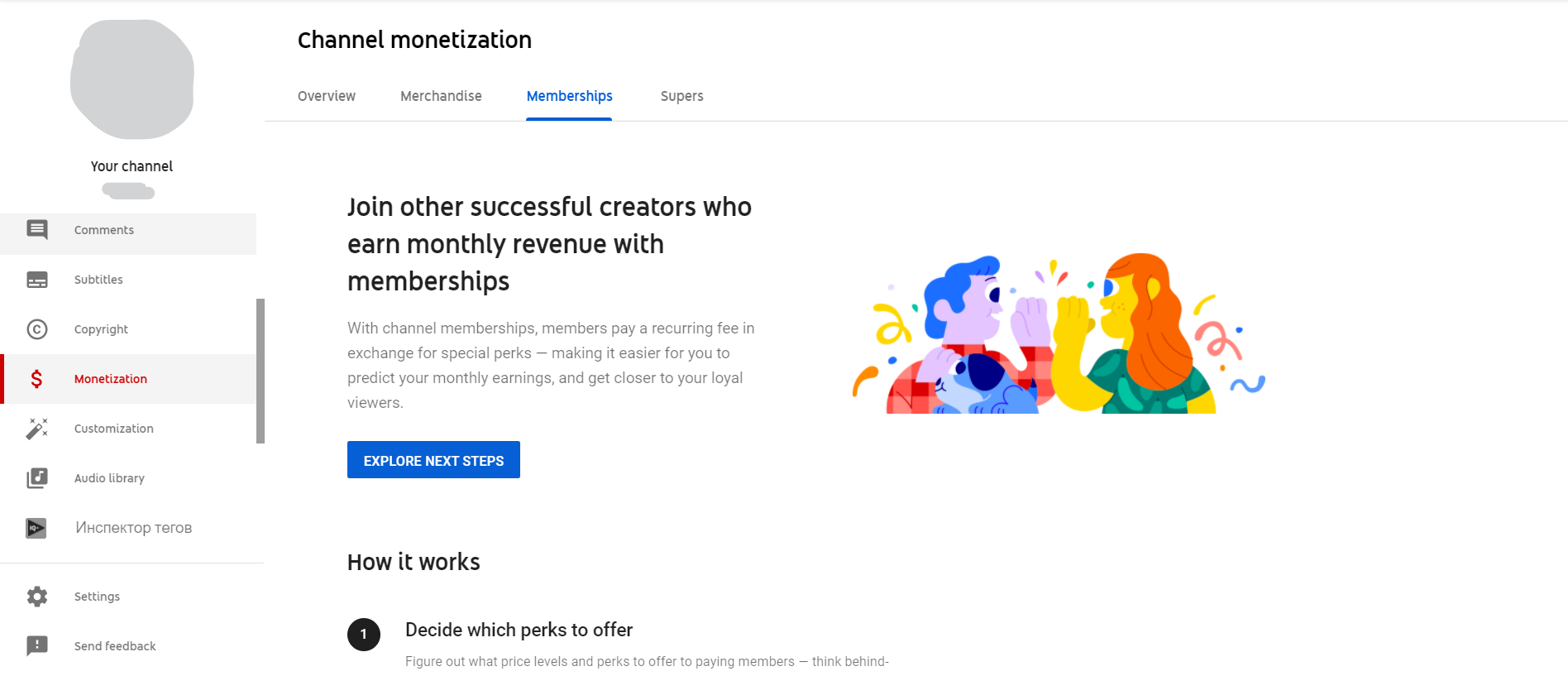 You should prepare a list of bonuses and set the sizes of donations on different tiers, upload sponsor badges and emojis, prepare a video announcement to promote memberships, and don't forget to say hi to your members on the Community tab by creating a membership-only Community post.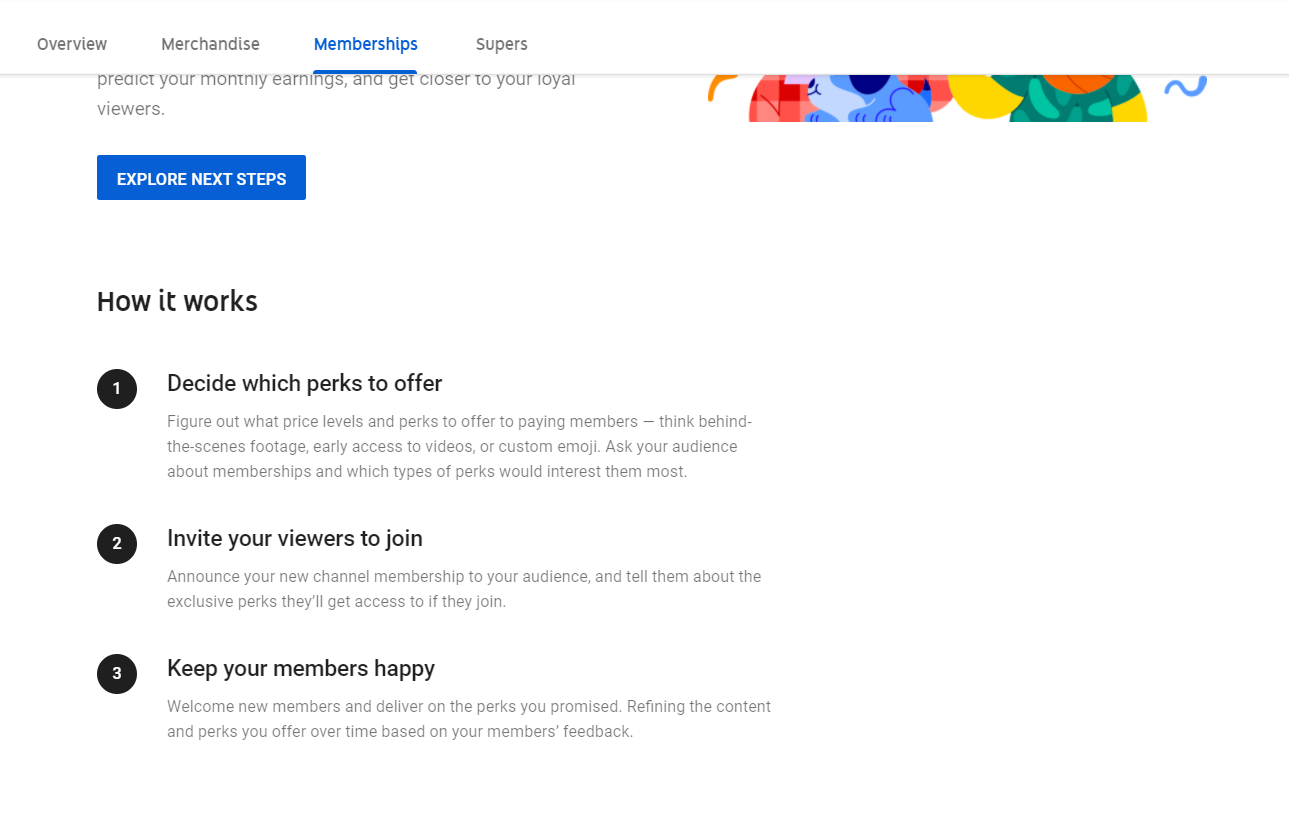 Done. You're amazing! Read more about membership features at Youtube Help.
Superchat and superstickers
These features allow users to leave paid comments, including animated images, during your publicly available streams. Such messages are highlighted by color. Also, fans can send Superstickers in the live chat, animated images available for an additional fee.
The Superchat feature is available to creators that joined the Partner program.
Who can turn Superchat on?
1. Creators over the age of 18.
2. Creators who live in a country where this feature is available.
3. The content of the channel is not children-oriented.
How to turn Superchat on?
1. Sign in to your account.
2. Click Monetization, then Supers.
3. Click "Get started" and follow the on-screen instructions untill you see "Enable Super Chat" switch in your Supers tab.


The messages will be highlighted with a certain color and pinned for a certain period of time that depends on the amount of a donation. You can thank out loud the person who donated, this is very nice to hear.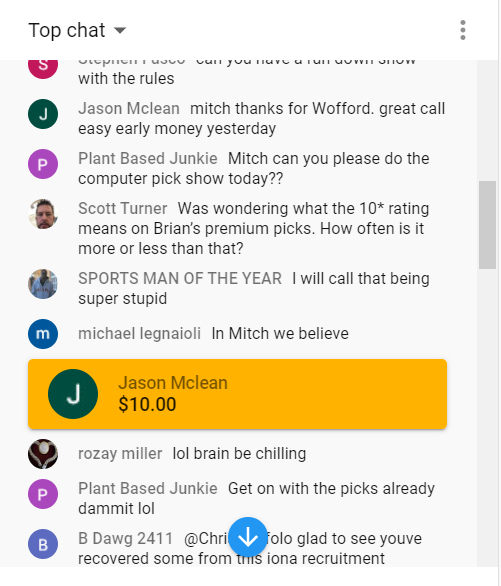 Read more about Superchat at Youtube Help.
If something doesn't work out, let us know.