Mediacube Ads is an opportunity to participate in mediacube's ad campaigns for Youtube creators.
Mediacube Ads is a solution for making deals between brands and Youtube creators. Mediacube Ads provides an opportunity to sign contracts with electronic signatures and withdraw money fast and easy.
Why work with Mediacube Ads?

Documents 
Mediacube Ads gives the opprotunity to sign a contact between an advertiser and a Youtube creator online with the help of electronic signature. No e-mails, no papers. With Mediacube Ads it is way easier to sign a contract.
Payments
Creators can withdraw the income via any method convenient for them. If usually the advertiser offers only one payment method, mediacube Ads has more than 10 of them.
Advertisement
YouTube creator gives access to the audience statistics (genger, age, geography) and the main profile info. Based on this data an advertiser can buy ads from the creator. 
ATTENTON! Mediacube Ads does not request access to channel management and private information.
*Mediacube Ads is available to all Ezzy users, regardless of whether your channel is linked to mediacube.network or not.


FAQ Mediacube Ads

Question:
How to add channels to Ezzy account?
Answer:
You can add your channel to your account by clicking on "Add" button in "Channels" block. By adding your channel, you only provide info about it and the audience stats. It does not mean that you apply to join our network.


After clicking on "Add" you will be redirected to Google authorization page. Pick the account, that is linked to your channel. Then click on the channel in the list of suggestions. After that the system will request access to viewing the channel stats.



After giving access to the channel stats, you will see the channel in your account. You can add any number of channels and get even more opportunities to work with advertisers.


Question:
I completed the registration on Ezzy and linked my channels. How do I authorize in Mediacube Ads?
Answer:
To get to Mediacube Ads you only need to press 'Mediacube Ads' button on Quick Access panel and authorize with your Ezzy account. When logging in to Mediacube Ads please allow access to viewing your audience stats, so that the advertiser can check it.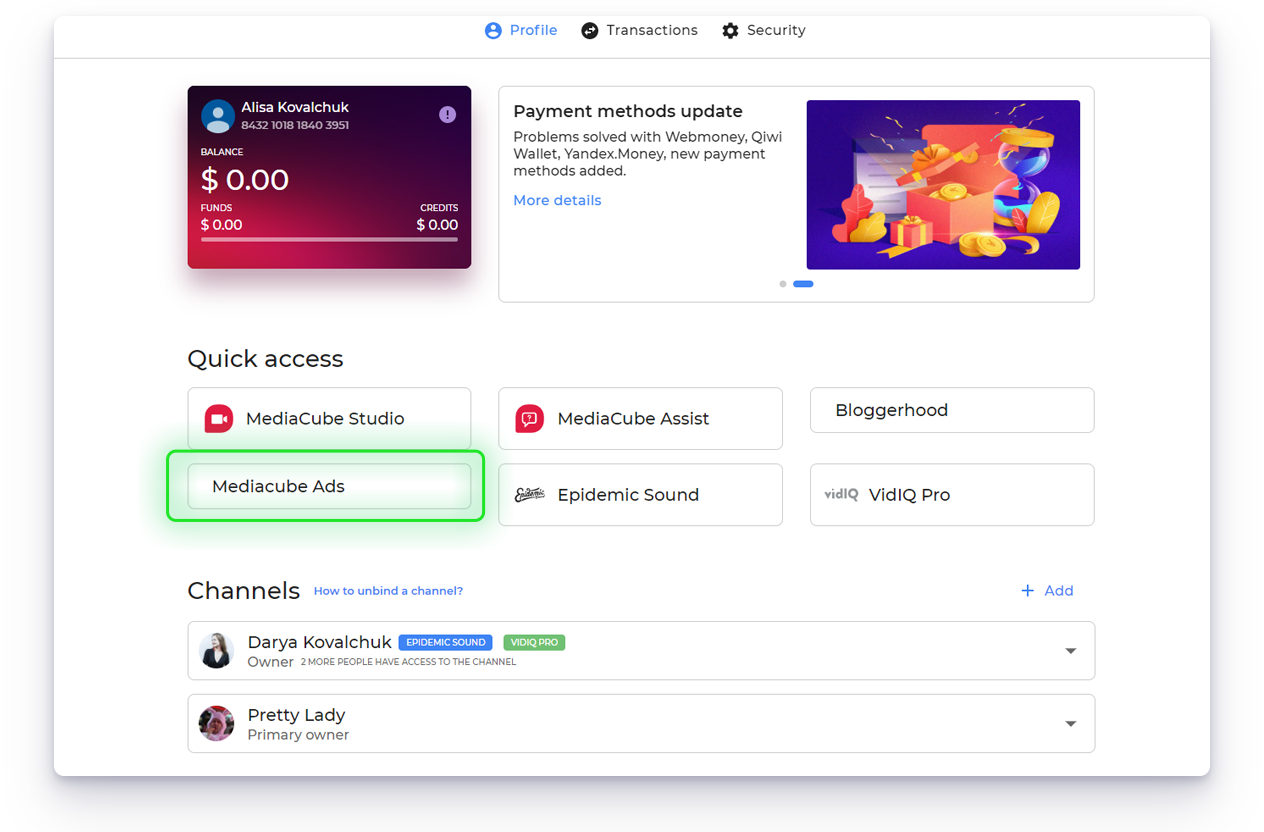 Question:
How do I sing a contact with advertiser?
Answer:
If you agreed on everything with the advertiser and are ready to sign the contract, go for it! By clicking "Accept" next to the offer you can read the text of the contact. Remeber that it's important to read before signing anything!
If you agree to the contract, click "Sing" and choose how you want to sing the document:
Type in your name (insert at least two words).

Draw with the mouse (or any device with a touch screen).

Upload the picture of your signature
E-sign (electronic signature) technology is completely legitimate and has full legal validity.

Question:
How can I withdraw my money? 
Answer:
The payment system is based on the terms between you and advertiser. For example, if you made a deal with pre-payment, you set a condition and after meeting it the money comes to your Ezzy account.
Ezzy is integrated with most of the payment systems. Choose the most convenient one for you.
Next you will have to fill out personal info and add a payment method. We will need some data (required by payment systems) to complete your transaction. On your balance card you'll see a help icon (i), where you can find a window with the profile into.
Please fill out your data carefully, because you can edit it only once. If you still made a mistake, contact our support by clicking on chat icon in the menu.
Add payment methods that are convenient for you. You can change payment data untill you create a new trasaction for it.  
If you use a certain payment method at least once, you won't be able to edit it anymore.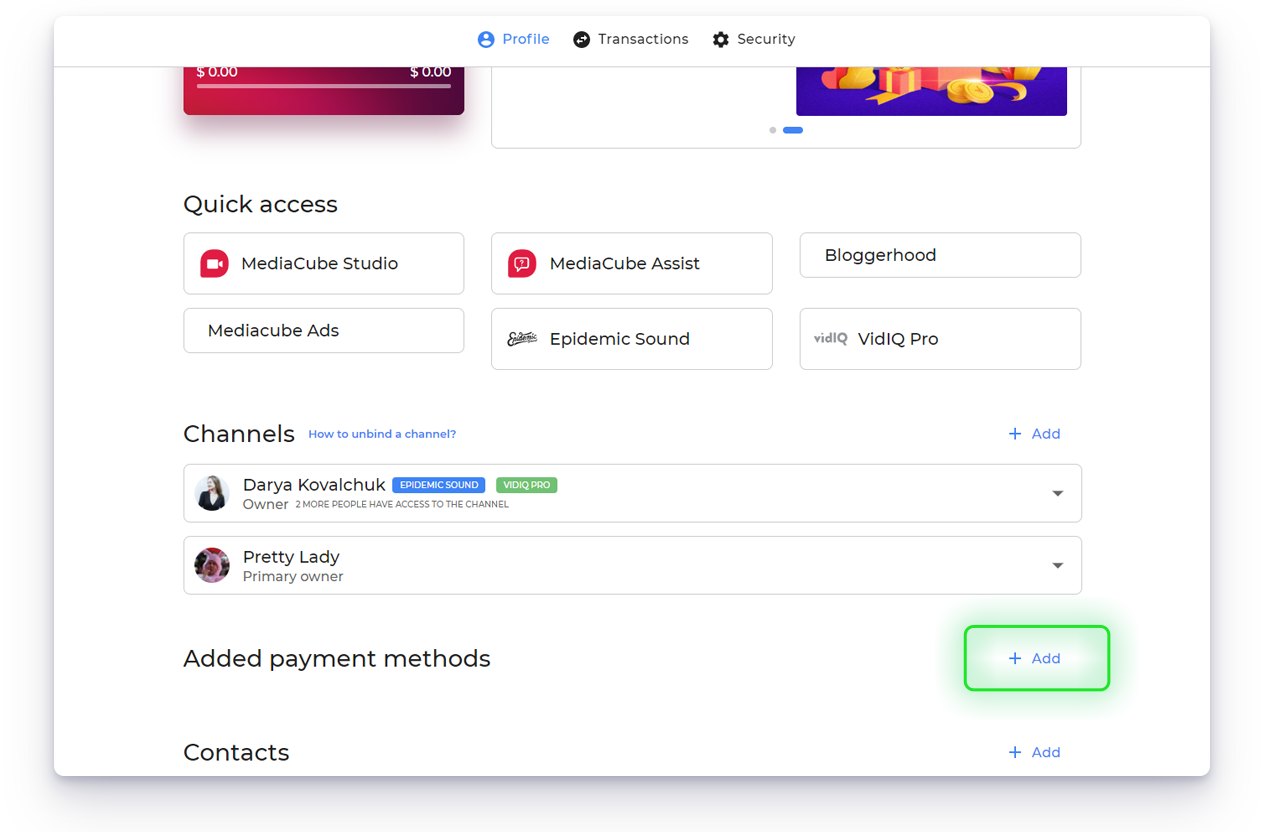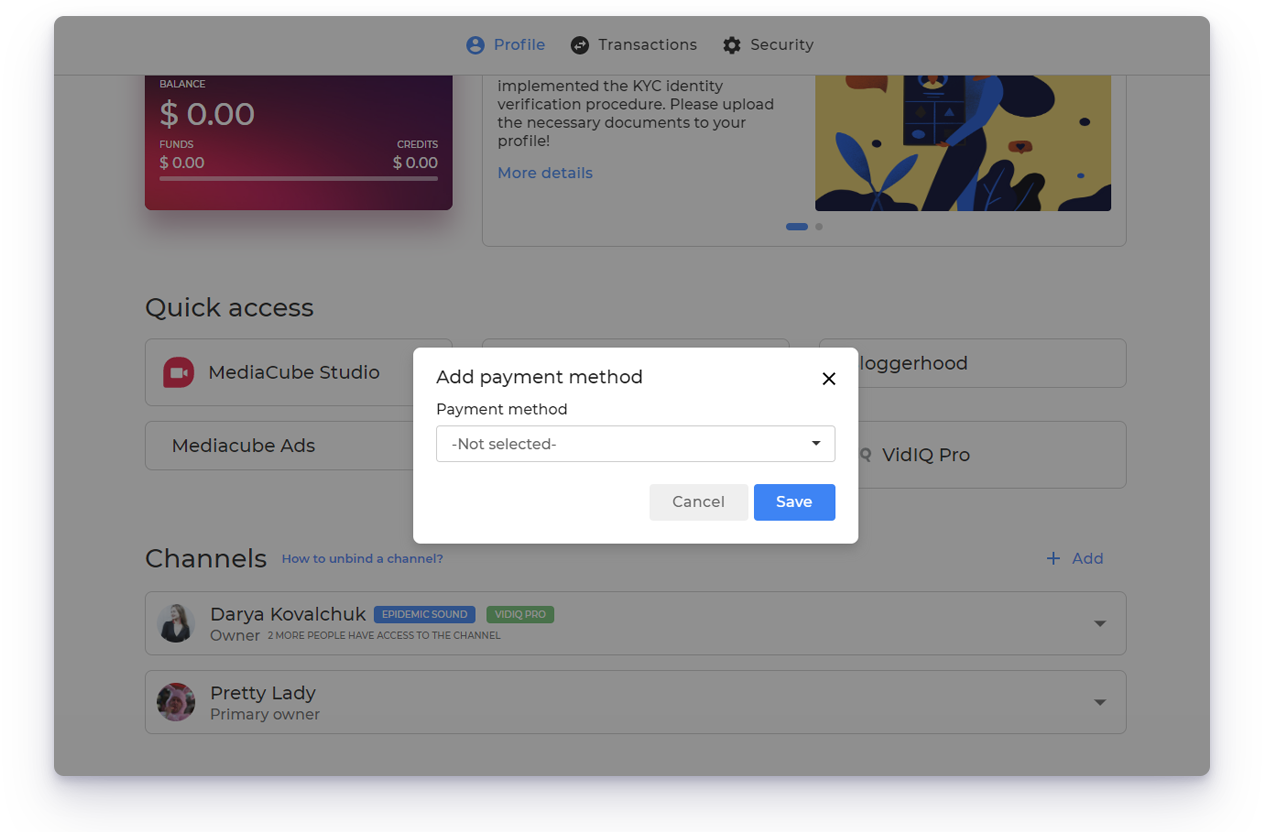 After than you will be able to check your payment status in Transactions tab. The transactions with the status "New" can be cancelled if needed.