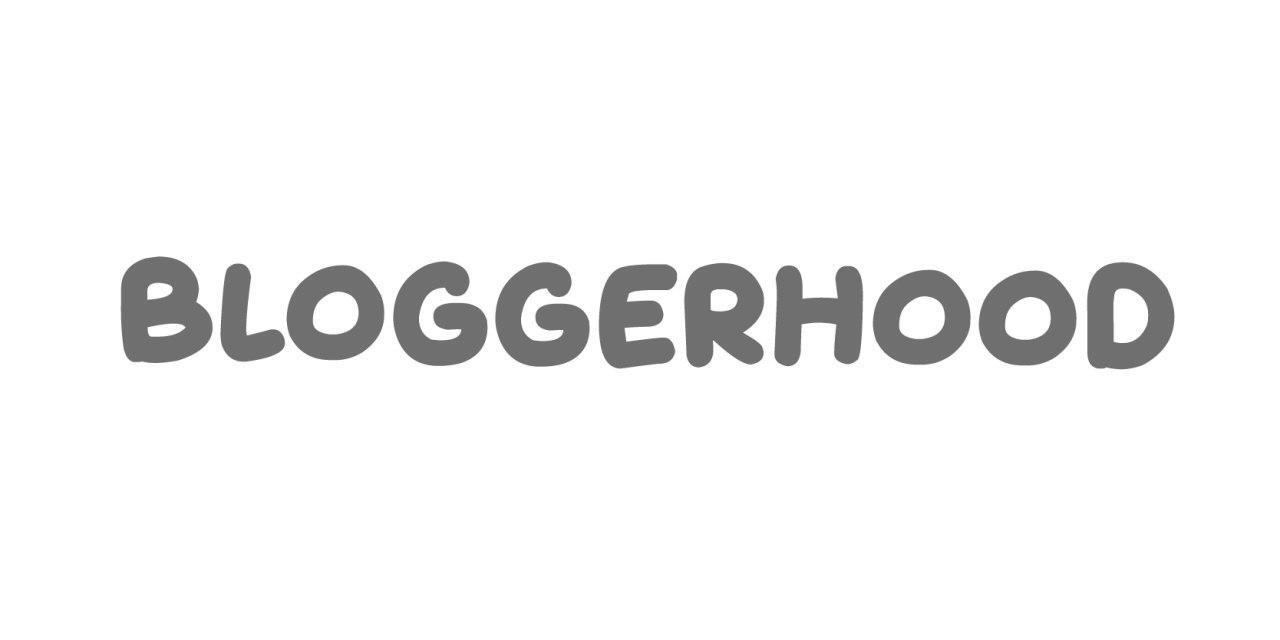 Bloggerhood is a service where you can make money on CPA offers. CPA offer is a promotional offer, where you get paid for an action, determined by an advertiser. For example, payment for installation, registration, etc.
No additional resitration is needed, go on the platform and you can instantly participate in a CPA offer.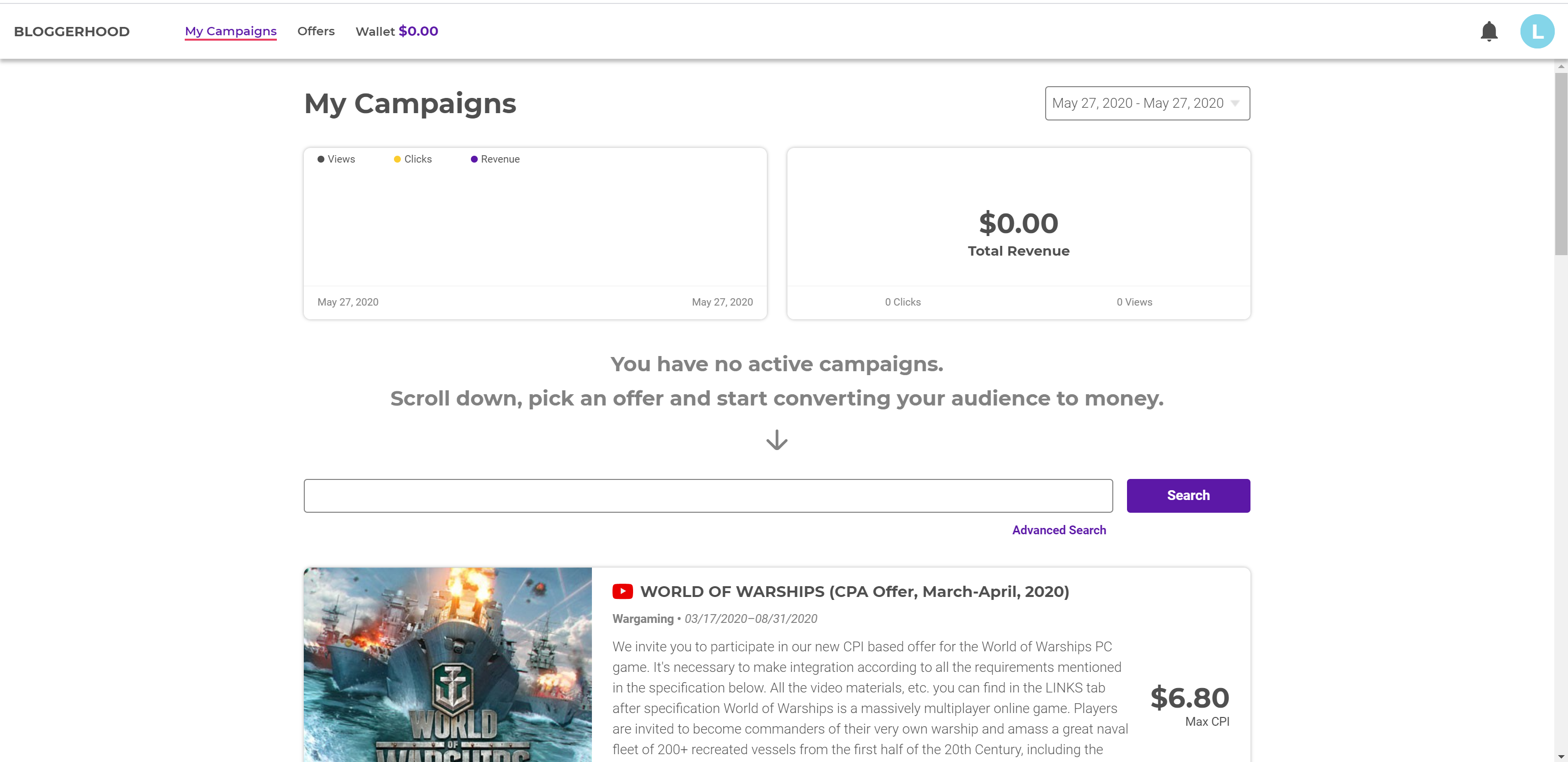 How does it work?
advertizer places an offer (with brief, materials and tracking links) on the platform

you receive a notification about a new offer and apply to it 

advertizer approves your channel

you make a video accrding to the brief, add all the materials and links to the video description and send a draft (if nessesary)

receive the approval, pubish the video and ask you audience to install/buy/download the product, depending on the task 

based on your link conversion results you receive the payment for the number of actions completed 

money will be available for withdrawal in Mediacube Pay
Application takes one business day for review. You can always contact the advertizer in the feedback form at the bottom of the page and specify when your application will be reviewed.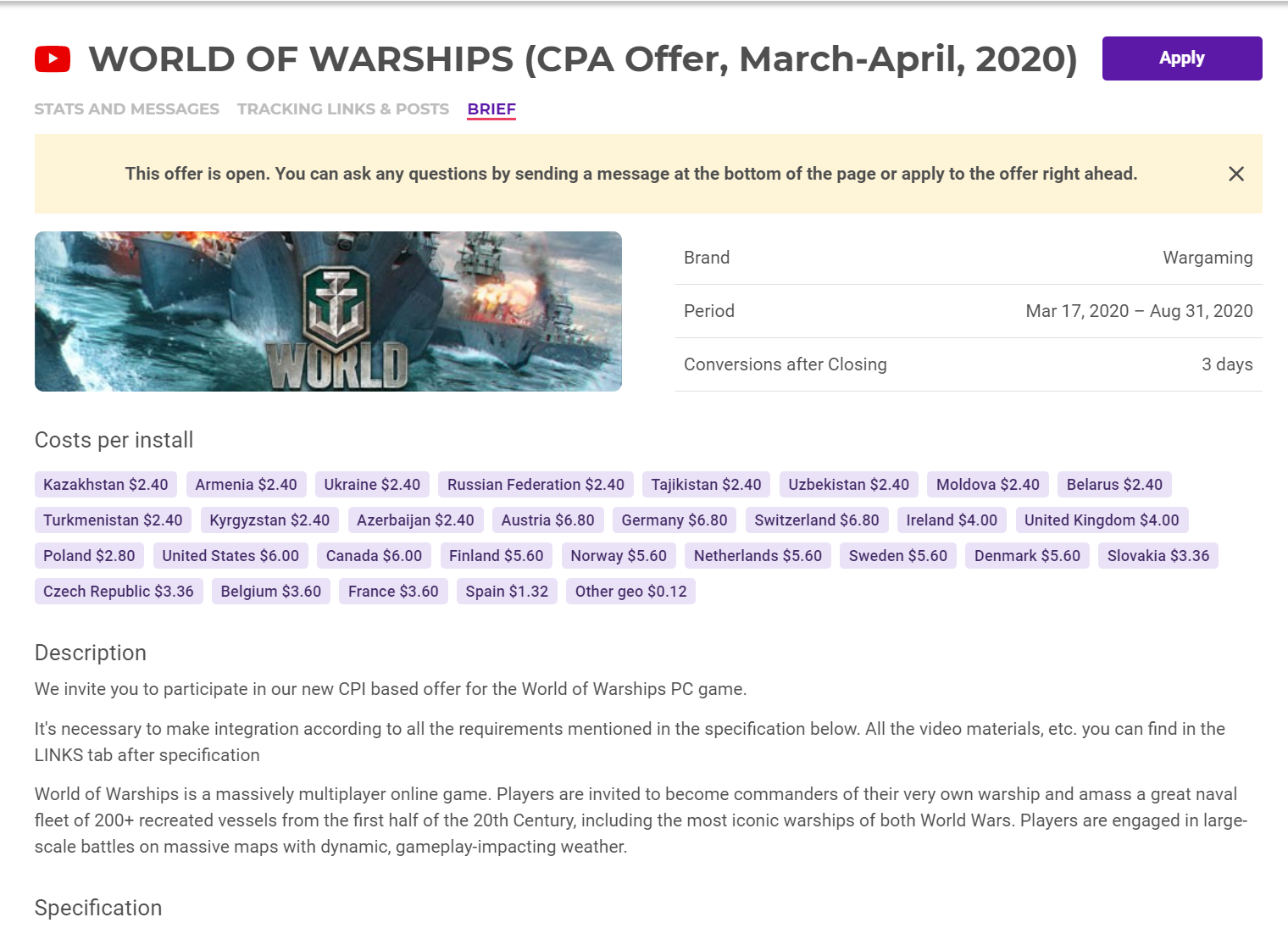 Offer is a promotional offer of a product, that advertiser places on the platfrom. Every offer has its conditions: target audience (age/geo), genres of suitable channels, rates for one target action.

What is an "action"?
registration on a website/in an app

game/app installation

service subscription

product purchase

clicking on a website

making a deposit and others
*Bloggerhood is available to all Mediacube Pay users, regardless of whether your channel is linked to mediacube.network or not.