MediaCube support is an entire ecosystem where not a single question is lost. We want every author to have the opportunity to communicate with our team through a convenient channel of communication.
MediaCube support is almost everywhere!
E-mail:
hello@mediacube.network

Chat rooms in social networks and messengers:
Vkontakte
Facebook
Telegram

You can also contact managers through the form on our site. Just fill in the fields with your name and email address, and enter your message.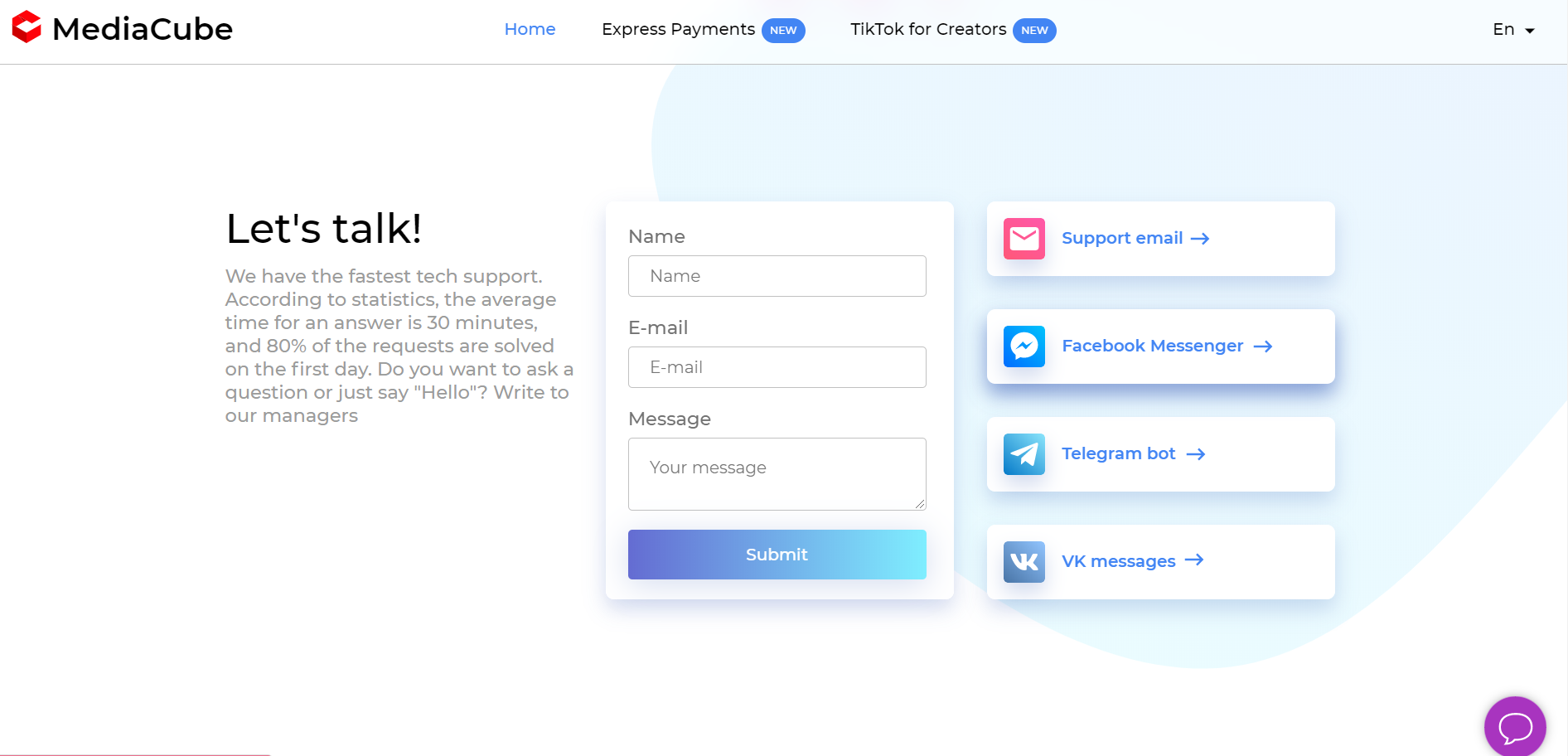 Also, for the convenience of the authors, we have implemented a support chat in the creators' personal dashboard MediaCube ID.
You can ask a question directly to the support in Assist by clicking the "Submit Request" button on the main page.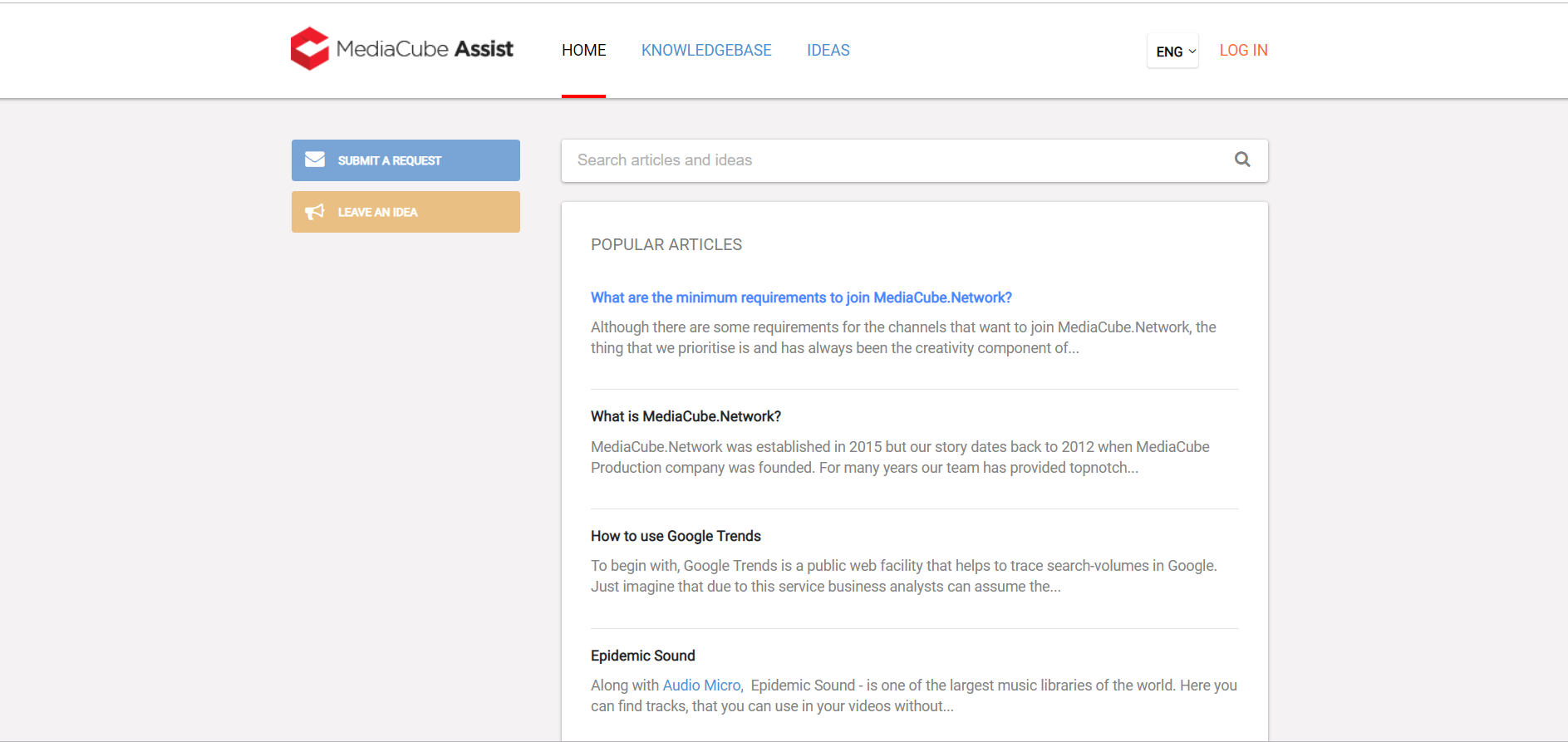 If these communication channels are not enough for you, you can leave your idea on this subject in the section "Ideas".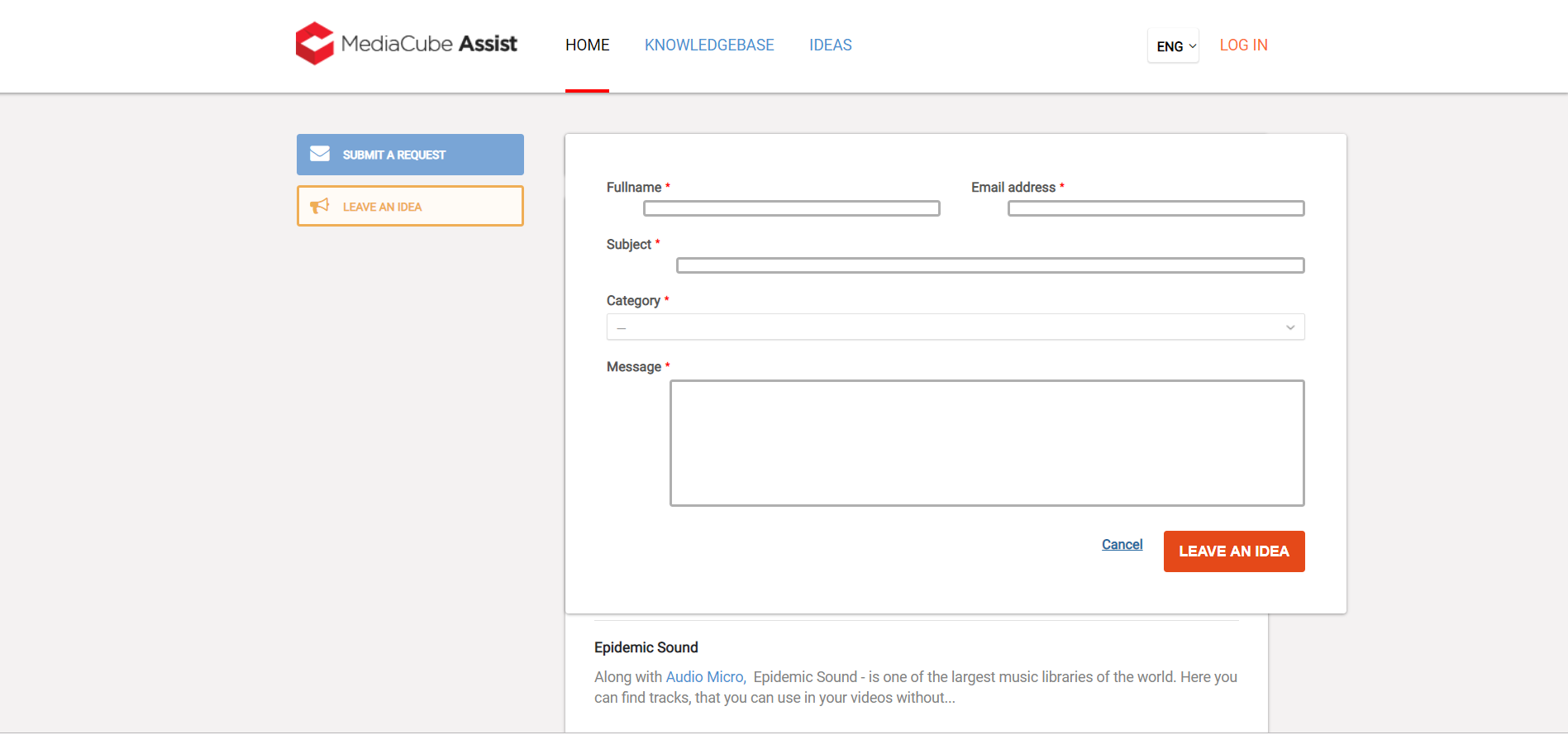 There you can also offer any other thoughts on improving the quality of our work - this is really important! This is how we get feedback from the creators and see where we can become better:)