Mediacube monitors the global tech development trends and invests in the software solutions that protect our partners' personal data and money and improve their user experience. We have developed a modern convenient workflow that meets the global safety requirements. Our creators can be sure that their personal information is well-protected and their income is always under personal control.
Important. Please create and use only one Mediacube Pay account in order not to have any mix-up or problems with payouts. You can add as many channels as you want to one account.
Registration
Follow the link http://pay.mediacube.co/ and click Sign up or Login / Register.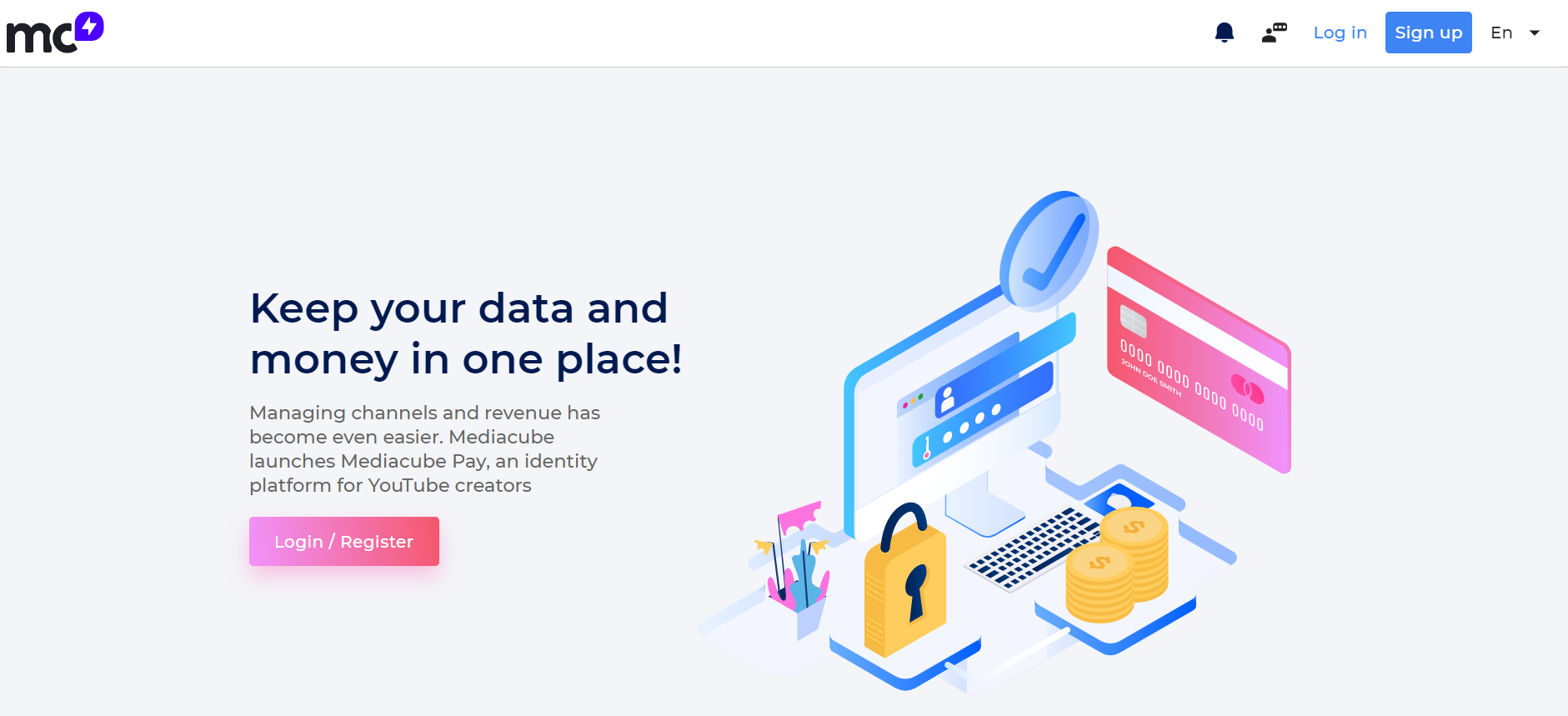 Registration form

Enter the e-mail via which you can be contacted and to which your account will be linked. You may enter any e-mail of your preference. It does not have to be the one that is linked to your YouTube channel. But, when applying for partnership, choose the Google account linked to your channel.

Important! Choose the e-mail address that you use constantly, because you won't be able to change it.
Fill all the fields with your real data, accept the terms and the policy, create your new account's password. Click Register.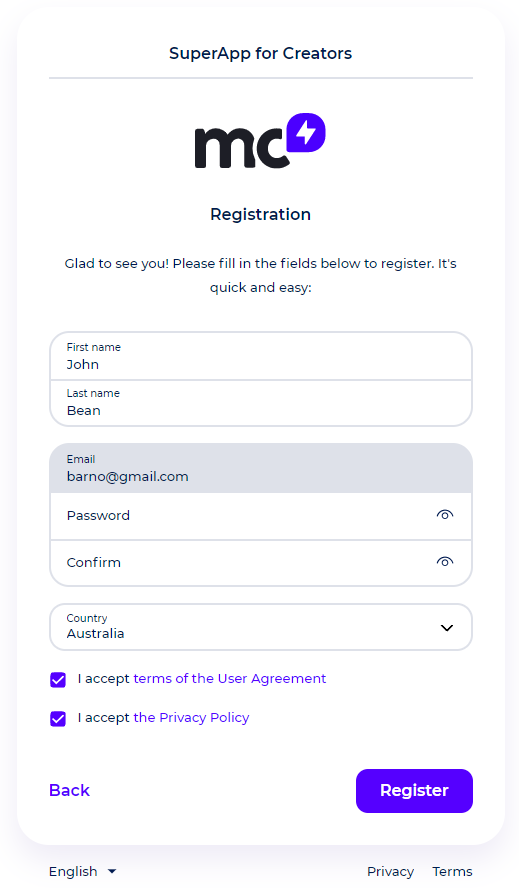 Now confirm the e-mail. Go to the inbox of the e-mail that you've used during the registration: you'll find a letter with a link to the account activation. Just follow it.
Congratulations! You are in your personal dashboard. First of all, link the channel with which you'd like to join the network. You can do it by clicking on a plus in the Channels section on the Profile page.

The system will offer you to log in using a Google account, so just select the one you need. After that, provide access to your account to Mediacube Pay .

Now you can apply for partnership using the mediacube network button in Quick access. More on the applying process here.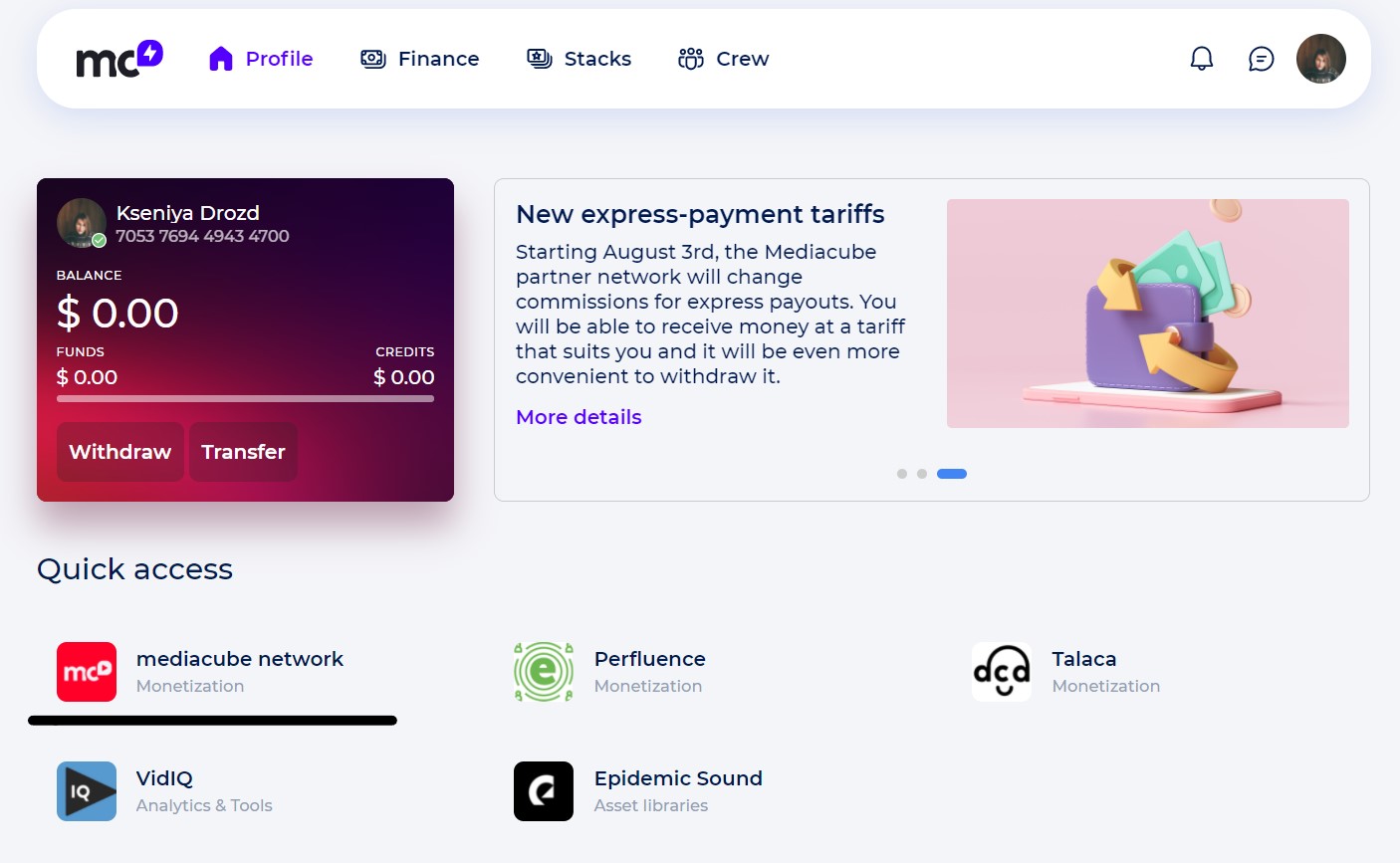 The Quick access panel has all the apps available to you. It is dynamic. You can get rid of unwanted apps by clicking on a cross next to them and add the necessary apps by clicking on the Quick access button on the page of an app chosen in the Stacks tab.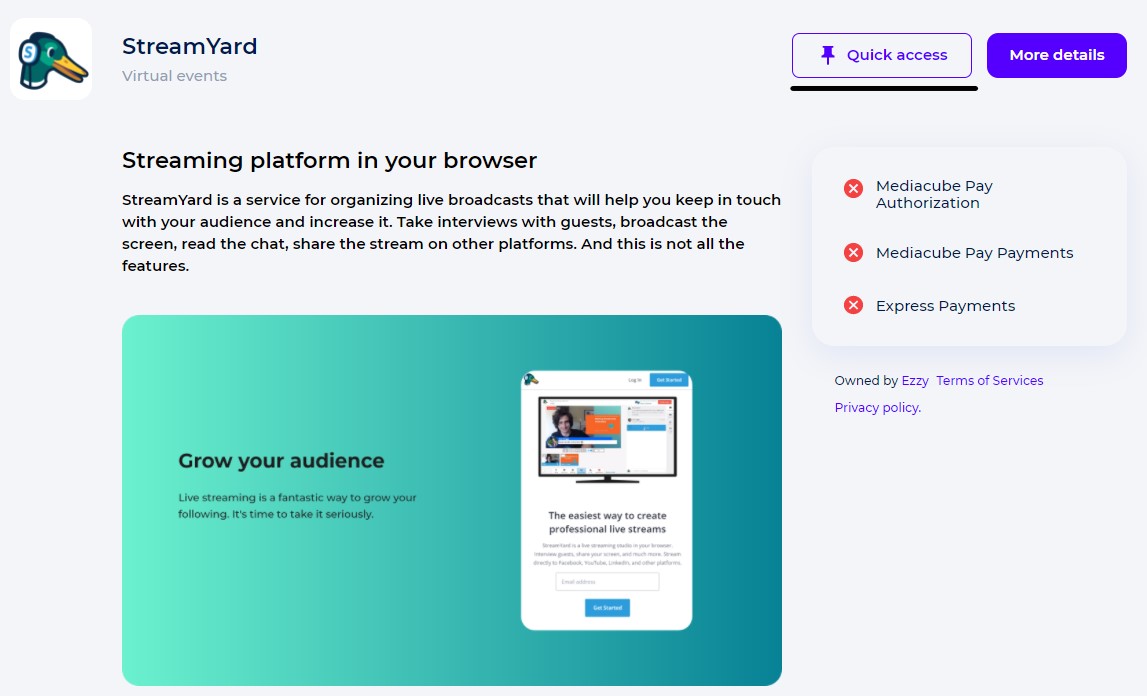 Now fill the profile with your data and verify it (see Verification below).
Profile photo
When you click on the profile photo in the upper right corner, you will see a menu with additional sections.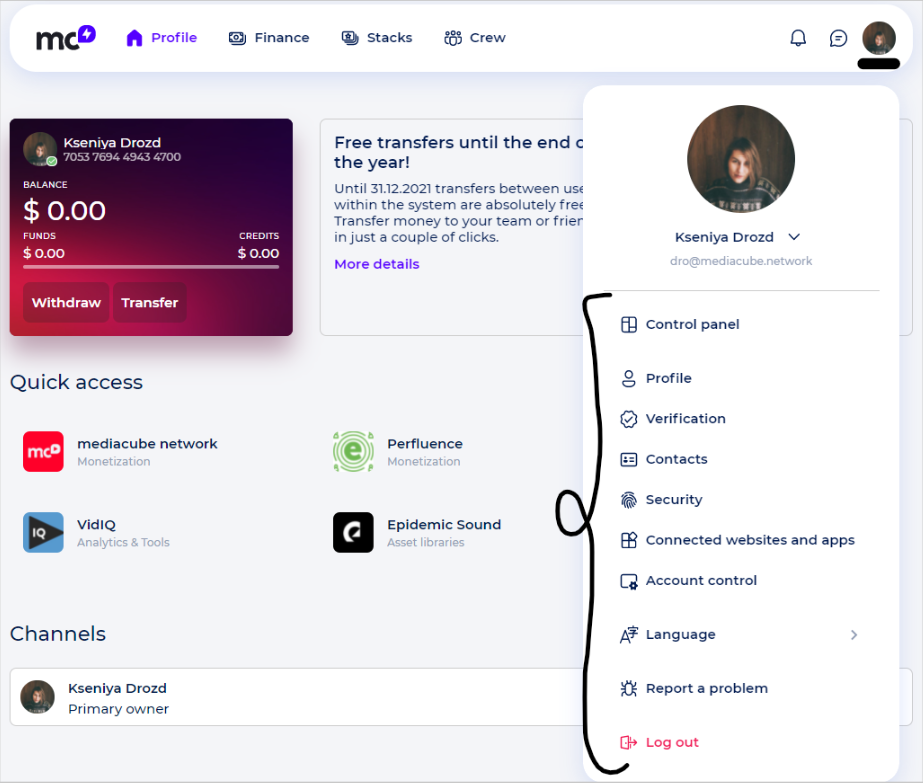 As you see, if you have more than one Mediacube Pay account, you can switch between them with the help of the arrow under your avatar. By clicking on Language, you can change your profile's language. Also, you can send a feedback/suggestion to our engineers with Report a problem. If you have some question on using the website or a technical issue – contact our support team.
Profile
Add an avatar. Change it anytime simply by clicking on it in the Profile section.
Add your general and primary legal info in English (and your native language, if it's available).
Remember that you can fill these fields only once, so be attentive. If you need to change them or notice some mistake – contact us.
Verification
Then, to have access to all the Mediacube Pay functions and protect your account, go through the KYC procedure. Here's how to do it. It doesn't take long :)
Contacts and communication
To make our communication more effective, add more contact info of your in the Contacts sections by clicking on a plus.
Here are the ways to contact us. You can start a chat with us even in your account, on any page. The chat icon in near your profile photo.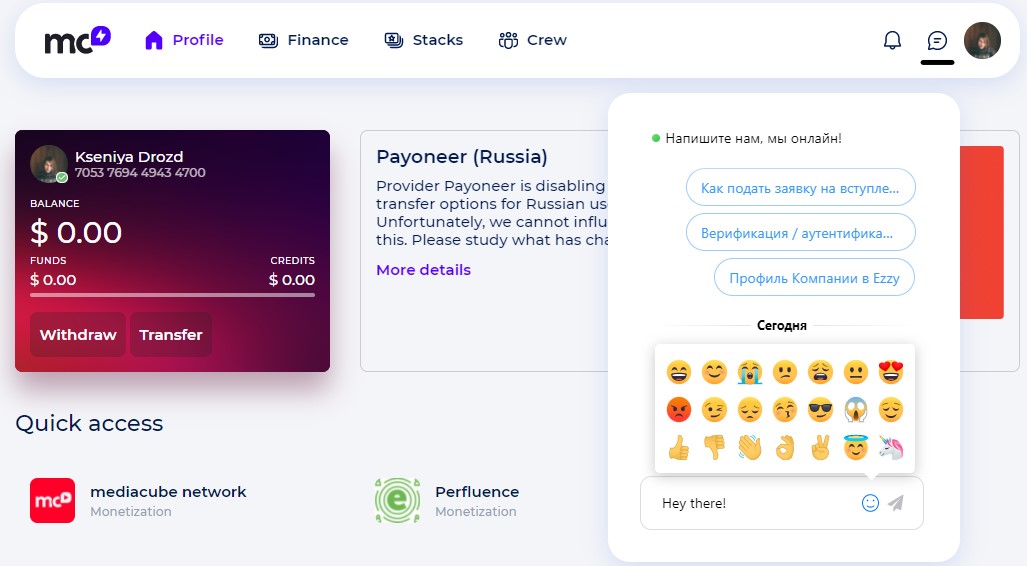 Security
Here you can change your password, set 2FA (all about it here) and check your activity history. If you see a suspicious IP – terminate the session, change the password, activate 2FA. If you terminate all connections, you'll be logged out on all your devices, except the one in use at the moment.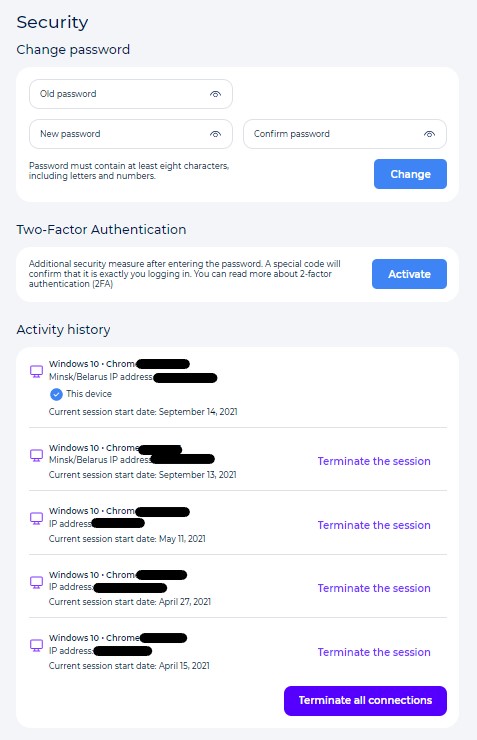 Attention! It you can't activate 2FA, then go through KYC.
Connected websites and apps
Then you can check platforms to which your account's linked, info that is available to each platform and authorization history. Disconnect from any platform anytime by clicking Close off access.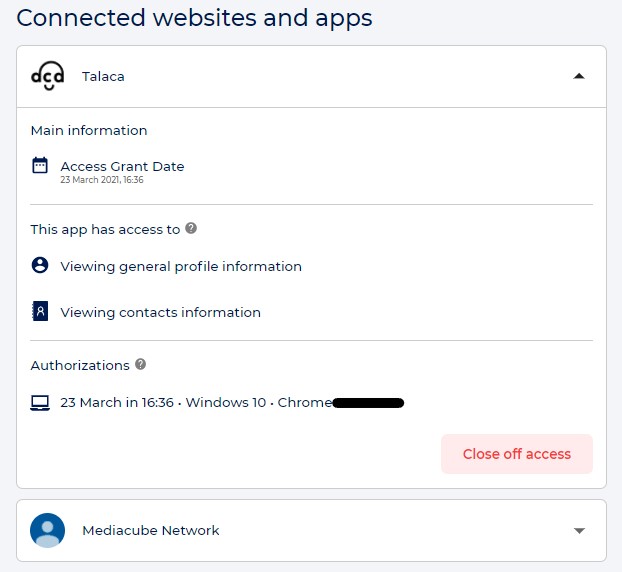 Deleting your account
At the bottom of the page, in the Account control section, you can delete the account with all the info by clicking Delete.

The procedure will become irreversible after 7 days. Before deleting your account, read info in the pop-up window attentively and check each of the boxes. If you have money inn your account when deleting it, you won't be able to withdraw it anymore. So withdraw your money and then delete it.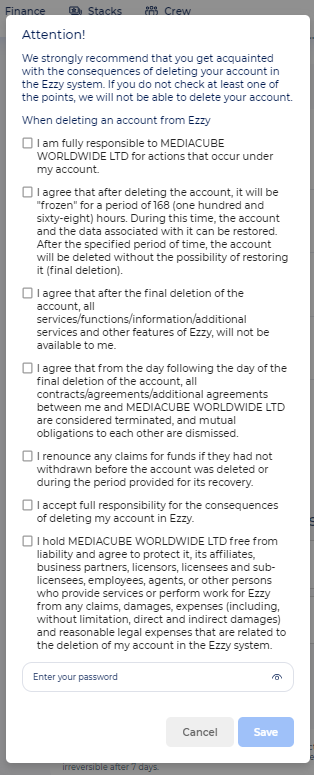 So, we've explored all the settings sections, now go back to the main page – Profile near the website logo.
Money withdrawal
Add a convenient payment method – or several – with a plus in the Wallets section. You'll find all the methods with which we work here, but their availability depends on your region.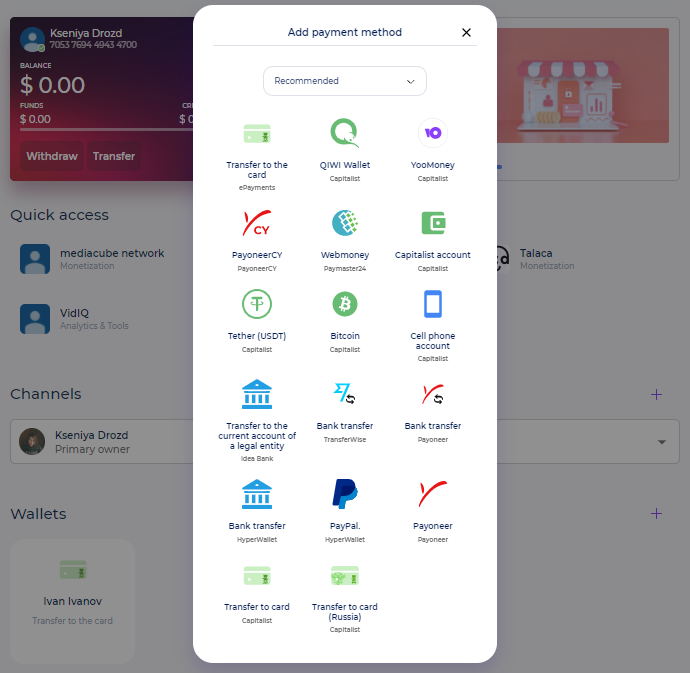 A small board with your profile's name at the top of the page shows your balance. The 16 numbers below your name is your virtual Mediacube Pay wallet's number.

Funds are the money from Google that can already be withdrawn to your requisites. Credits (or obligations) are the amount of money that a Mediacube Pay user can use at the moment, but it is not supported with a real money transfer from YouTube, but is a forecast of earnings based on YouTube Analytics. Thanks to credits/obligations, you can withdraw money every day, and we call this feature express payments. Credits can be used with a fee that depends on a vendor (more info on obligations and commissions here). Also, to understand your finance flow better, check out this article.
The Withdraw button right on the balance board allows to withdraw money with one of the payment methods added earlier. After clicking on it, you will need to specify the sum you want to withdraw. The commission will be shown there as well.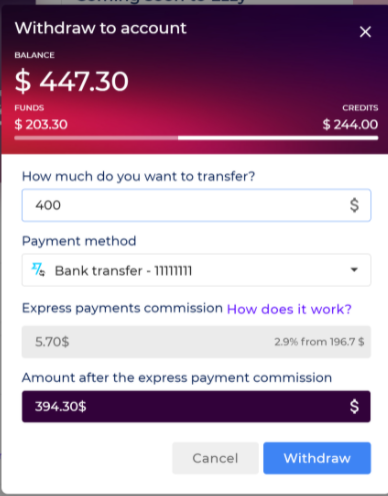 Important! Some payment methods have a minimum and maximum thresholds for a withdrawal and a fixed percentage of the transaction fee. The amounts depend on region.
Why $0 on the balance? Your income will appear in about 3 days after joining the network.
The Transfer button on the balance board allows to send money to another Mediacube Pay account. This account can be yours or your relative's/friend's, but it should be in your crew.
To be in your crew, a user should accept a friend request sent by you. To activate the Crew tab, your should verify your account. More on these transfers and Mediacube Pay friends here.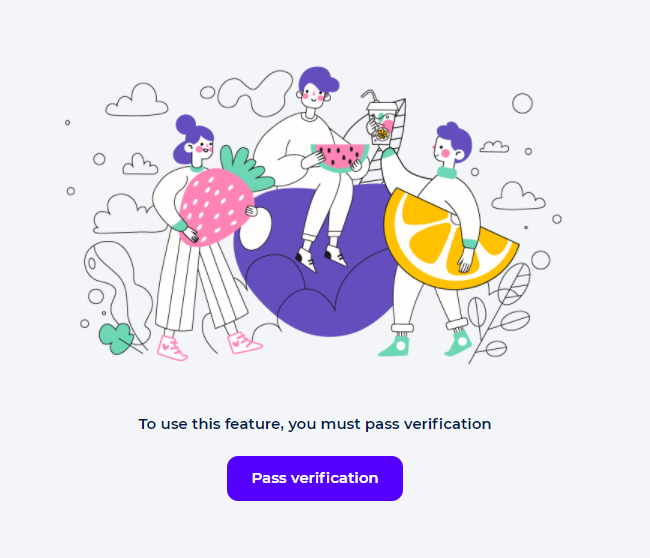 You can track your finance in the Finance tab. It contains 2 sections. Transactions is a list of all completed transactions with detailed information on each one. Obligations shows sums that you can withdraw in advance, before your actual income arrives. If you have a debt, it'll be reflected here as well.

Applying with more channels
If you want to join the network with more channels – add them to the Channels section on the Profile page, just like the first channel.
Attention! It's not only you who can have access to your channel. For example, your friend is your channel's manager. The person who first adds the channel to the platform will be listed as its primary owner. Payments will be transferred to their account. Other people who will add the channel to their accounts will be listed as owners. But only the primary owner of the YouTube channel itself can accept an invitation to join network.

If you are the main owner of the YouTube channel, but for some reason not the main owner in the Mediacube Pay system, – contact our support team.