Assist is fast techsupport. Our support team will resolve any issues with your account quickly and efficiently. Feel free to ask, we will always help.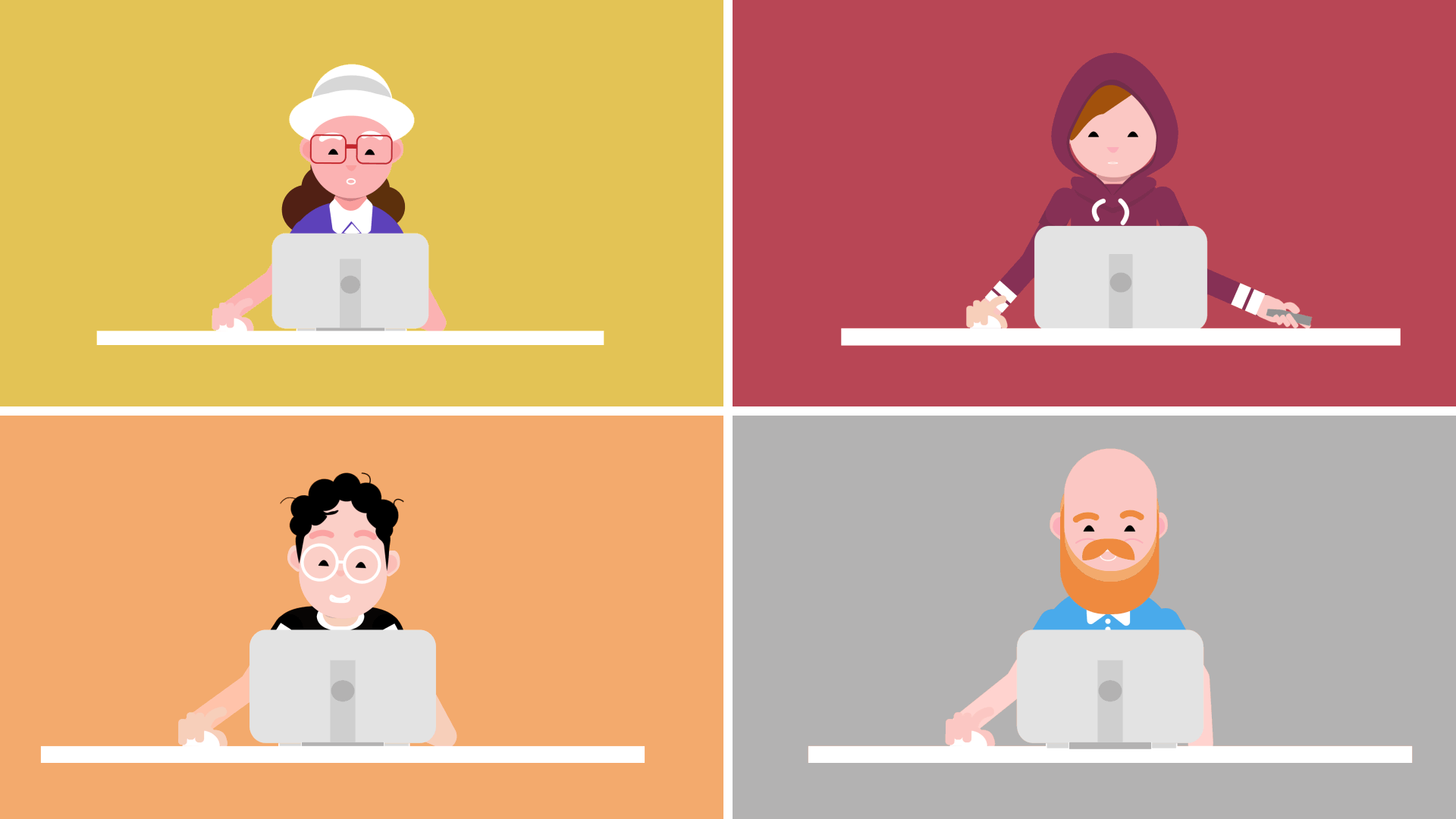 If you need our help (with technical issues or any with questions on partnering with mediacube.network), go to Assist and look for the main icon in the bottom right corner of the page. Fill out your name, email and message in the form and submit the request: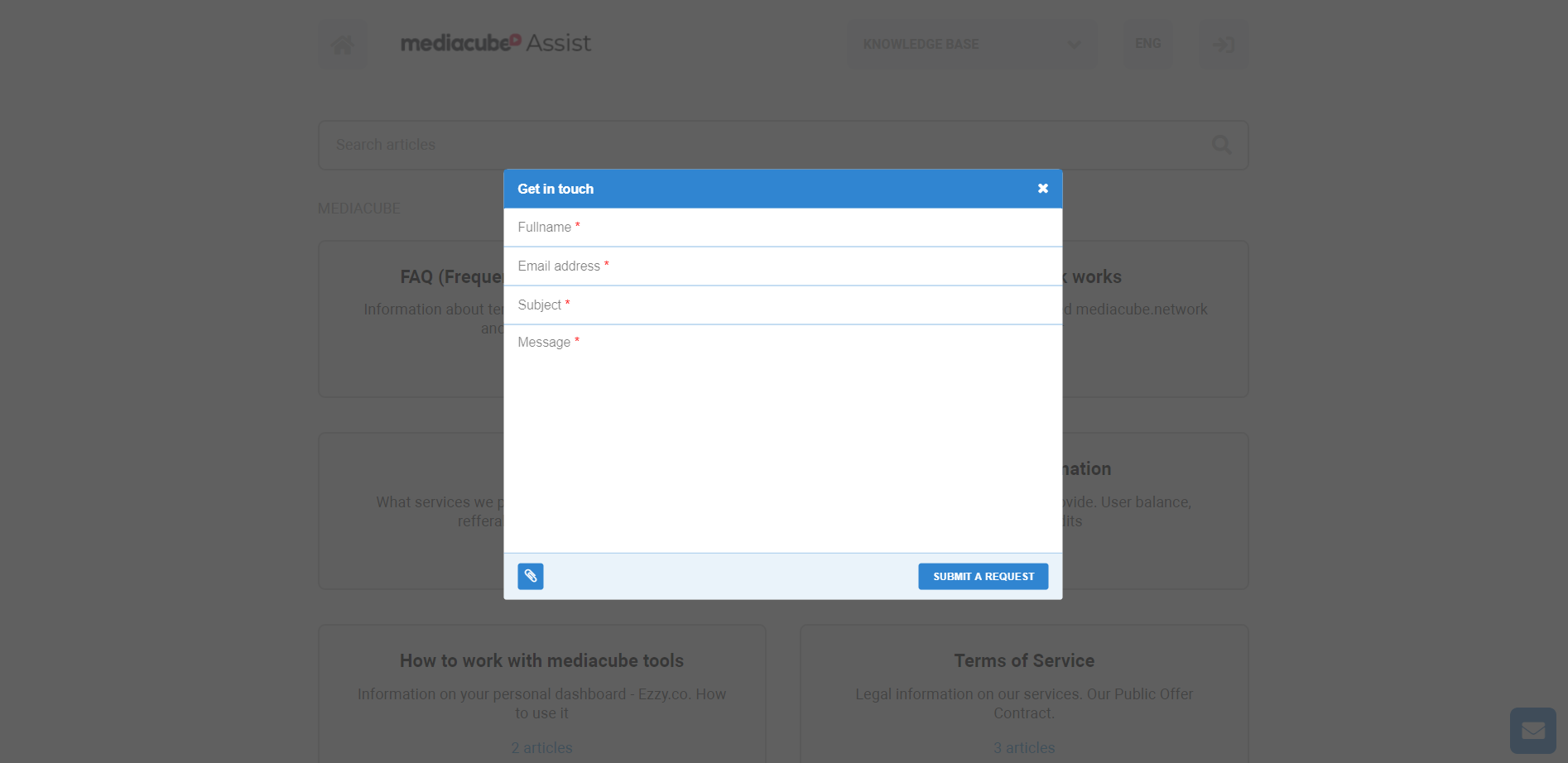 Examples of the requests that you might have:
What are the minimum requirements for joining the network?

What services does mediacube offer?
Answers to most of your questions you can find in our Knowledge Base: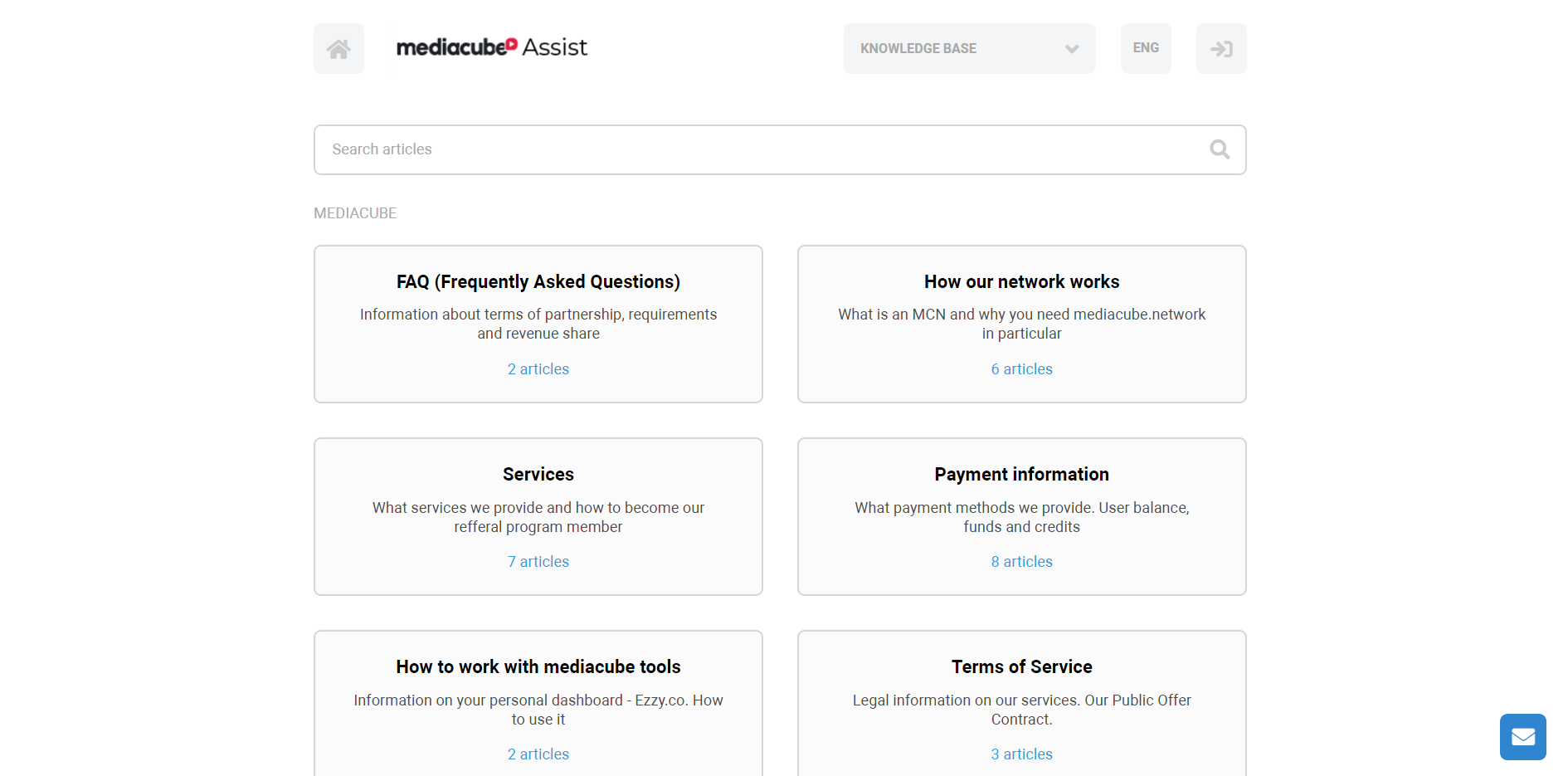 For your convenience our Knowledge Base is divided into multiple categories based on the topic. For example, the category What you need to know about Youtube will show you some educational articles which will guide you into the world of YouTube.

The procedure of payments is described in the category "Payment information".
If you have any ideas on how we can improve our work, click on "Ideas" tab in the drop down menu in the top right corner of the page. If you want to say thank you, you can also submit your message on that page. We will be happy to read that :)